The food in Laos is not very well known compared to its Thai, Chinese and Vietnamese neighbours.
Laotian cuisine has similarities with Thailand (such as the spicy papaya salad) and Vietnam (the noodle soups popular in Laos reminded us of Vietnamese Phos).
We set out to discover the more unique aspects of the Laotian cuisine and what we think are the best food to try in Laos.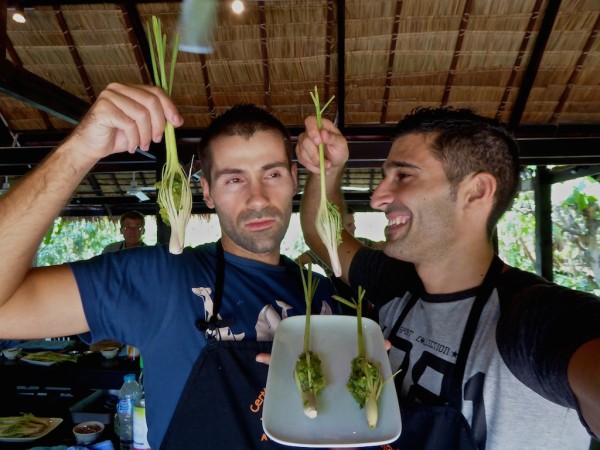 #1

Best food 1: sticky rice ("khao niaow")

Sticky rice is the staple accompaniment to all meals in Laos. It is made from glutinous rice, which has a higher sugar level than normal rice, hence its stickiness. Despite the name though, glutinous rice is gluten free so ideal for celiacs.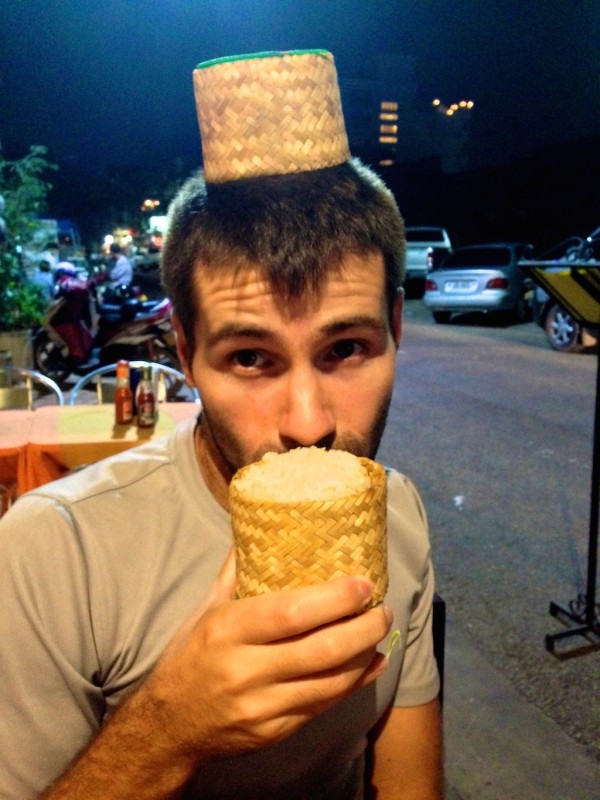 The recipe for sticky rice involves steaming it and serving it in small bamboo baskets (called lao aep khao). Most traditional Laotian dishes were designed to accompany sticky rice so they can be eaten by hand, hence they are dry and served at room temperature.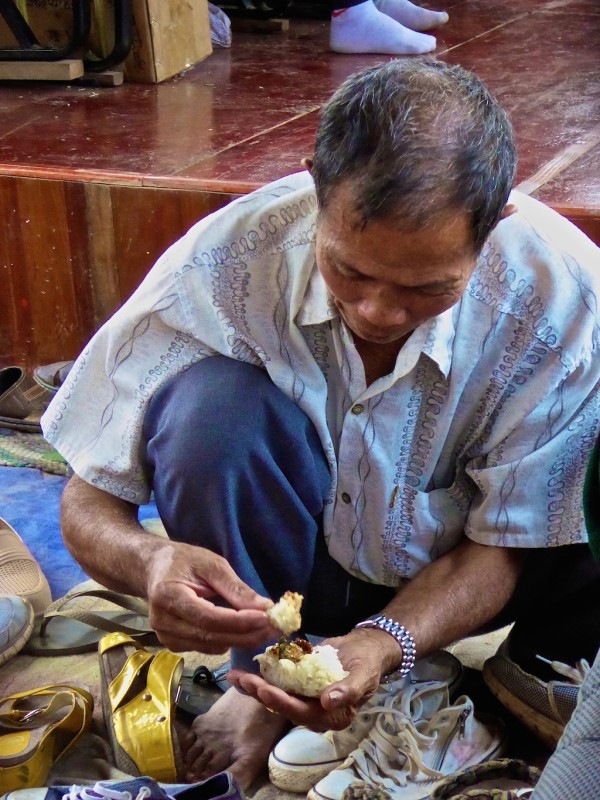 To keep the fingers clean and prevent the rice dropping into communal food, Lao dishes do not have a liquid consistency. In contrast, Thai dishes are more soup like using coconut milk, so steamed rice is a more suitable accompaniment.
Black or purple sticky rice is a healthier rice grain and more commonly used for "khao gam" (purple sticky rice with coconut milk).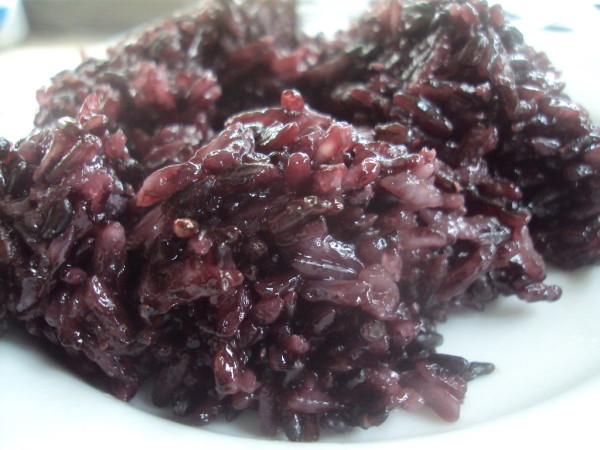 #2

Laap (minced meat salad)

Laap is the national dish of Laos. It is a salad with minced meat (or fish). Traditionally the meat is served raw, similar to the recipe for Peruvian ceviche whereby the meat/fish "cooks" in the lime juice.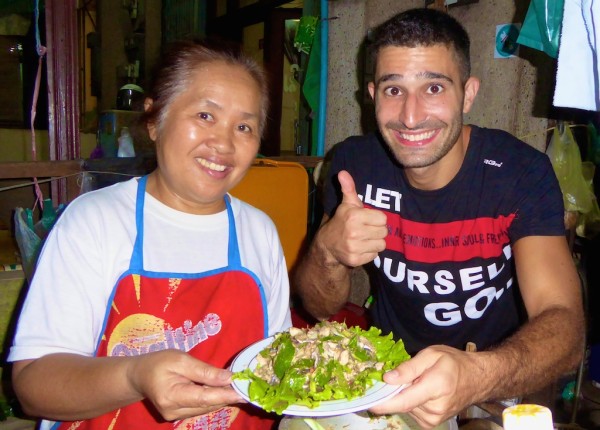 Our favourite meat base for laap was buffalo because it is chewy with lots of flavour. Traditionally, the buffalo bile is used to tenderise the meat and add a slightly bitter flavour, but for our recipe for buffalo laap, we didn't use bile.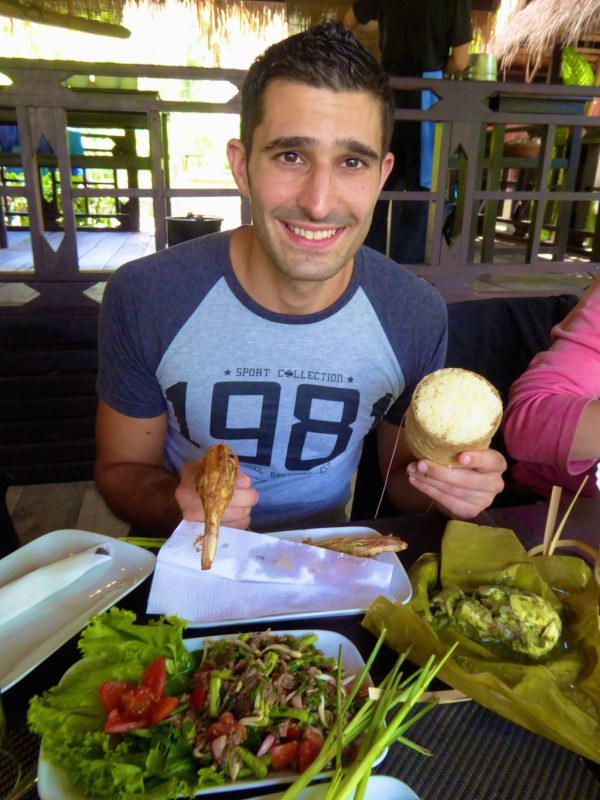 #3

Lam stew and spicy chilli wood

The "Or Lam" (also spelt/pronounced, aw lahm) is a stew from Luang Prabang and our favourite food in Laos. Or Lahm is a green vegetable based stew, composed with herbs and basic ingredients, like: chilli wood!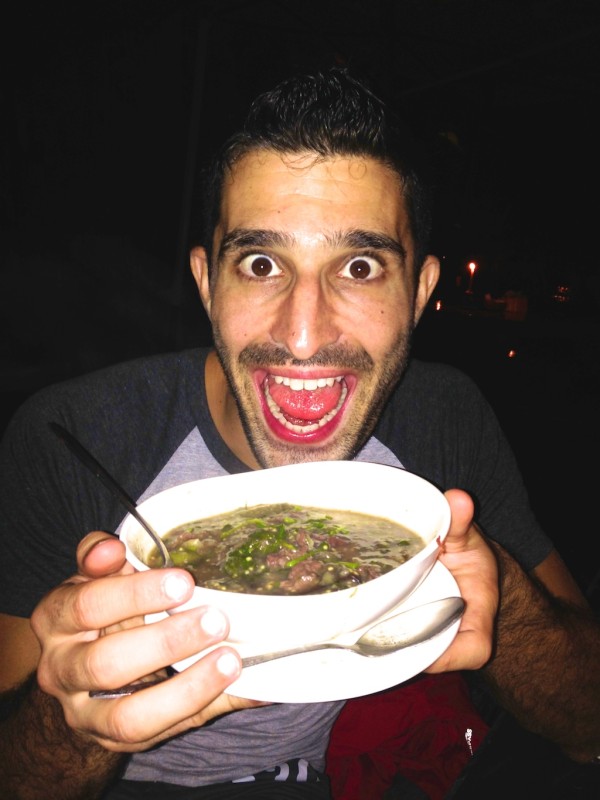 Yes, you read correctly! Scrapes of wood bark from the chilli tree are added to this delicious stew (and other dishes) to give it a smoky peppery flavour. Sichuan pepper can be used as an alternative.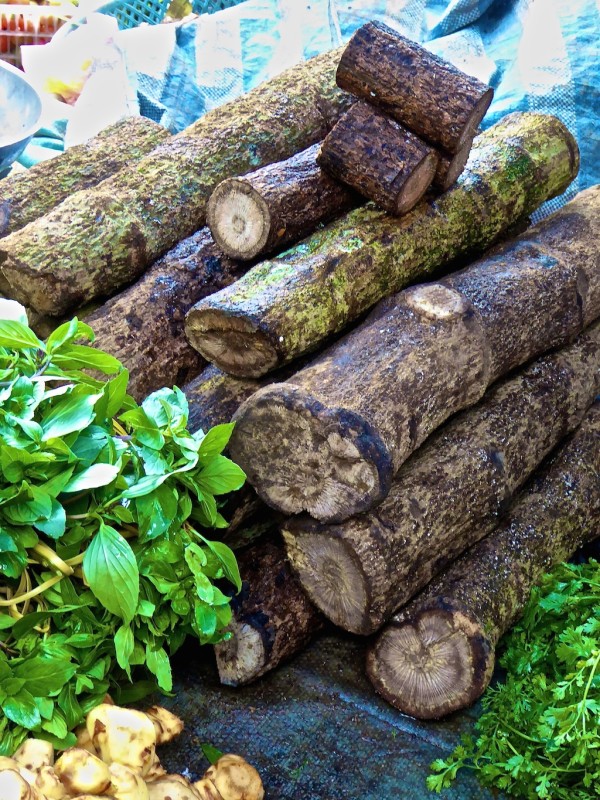 #4

Our favourite drinks in Laos

No food article about a country's food is complete with mention of how we washed it all down. Despite being a country not well known internationally, Laos packs a punch when it comes to its drinks.
Beerlao
Beerlao is the national drink and surprisingly popular, considered by some (like Time Magazine and the Bangkok Post) as the best beer in Southeast Asia. We obviously *had* to give it a try.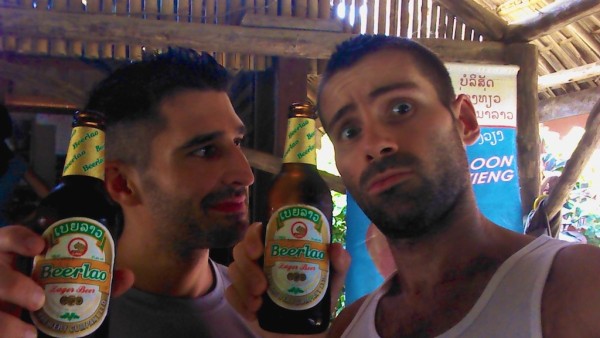 Laotian coffee (kaa-feh)
Coffee was introduced to Laos by the French in the early 1900s and has become its largest agricultural export. A lot of the (good) coffee in Thailand is in fact imported from Laos.
Iced Laotian coffee from street stalls is a refreshing drink in the midday heat. It is served in a small plastic bag of ice with condensed milk at the bottom.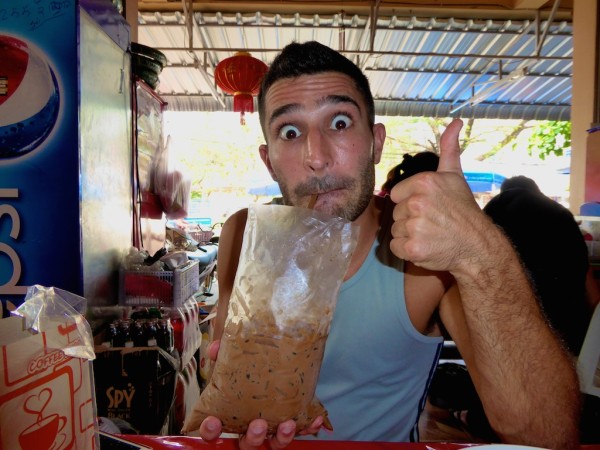 Laotian Margharitas
Laos produces its own brands of alcohol equivalents to whisky, rum and vodka. The most popular one we encountered was the Lao rice whiskey called "Lao Lao".
As a result, Laotian versions of popular cocktails like Margaritas are produced very cheaply, which makes Laos a cocktail lover's paradise.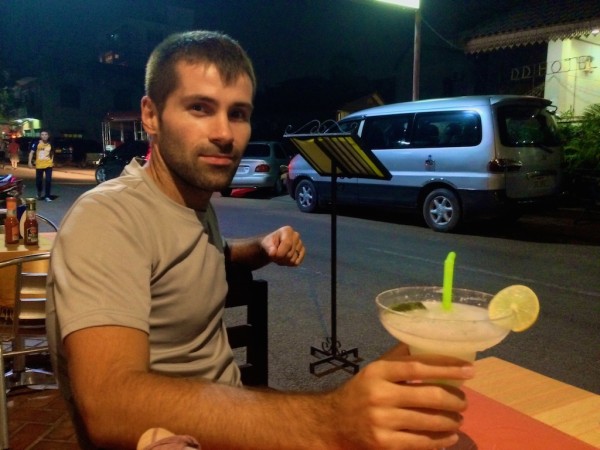 Check out our Laotian recipes and watch our Laos travel video.