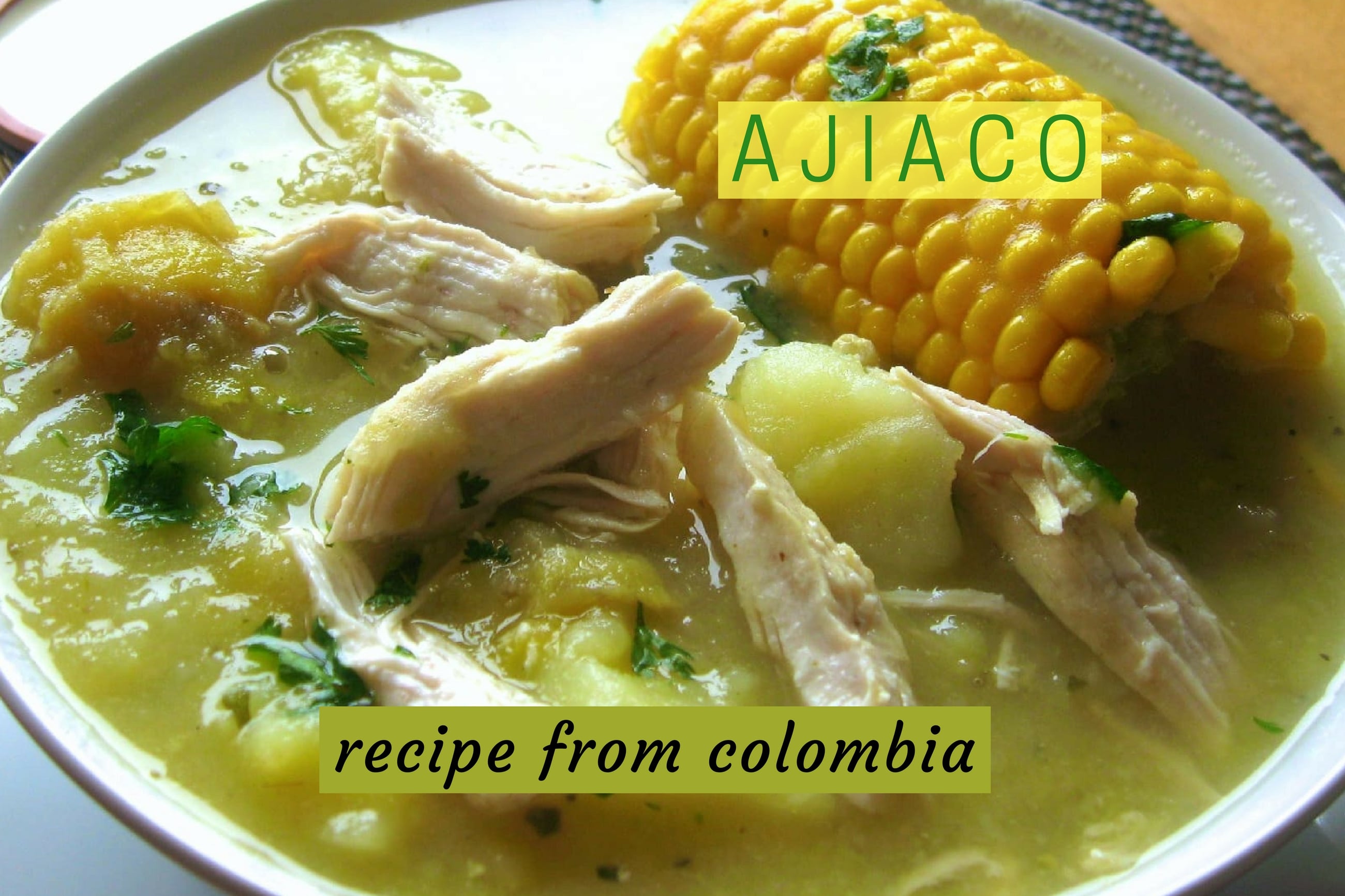 Ajiaco is delicious Colombian comfort food. It is a chicken and potato soup, particularly popular in the capital city, Bogota.
A typical Colombian ajiaco soup contains 3 different varieties of potatoes and the galinsoga herb. Locally this herb is called guasca and interestingly in the USA this herb is considered a weed and referred to as gallant soldier or potato weed. In the UK it's got an even cooler nickname – soldiers of the Queen.
The potatoes include white and red potatoes, as well as the Andean papa criolla potato, which is smaller and slightly yellow in colour.
Our recipe for Colombian ajiaco is good for 6-8 servings and is ideally served with rice and sliced avocado.
Ingredients for Colombian ajiaco
3 skinned chicken breasts
12 cups water (around 3 litres)
3 ears of fresh corn cut in half
salt and pepper to taste
2 chicken stock cubes
1 bay leaf
3 spring onions, chopped
2 garlic cloves, minced
3 tablespoons of chopped coriander
6 papa criolla potatoes, peeled and sliced
3 white potatoes, peeled and sliced
3 red potatoes, peeled and sliced
1/3 cup of the guascas herb (around half of a bunch of it), chopped
1 cup (240ml) of sour cream or creme fraiche for serving
capers for serving
sliced avocados for serving
rice for serving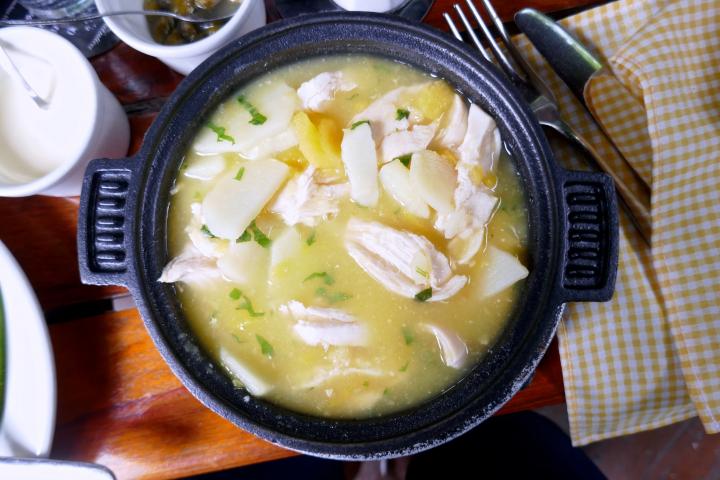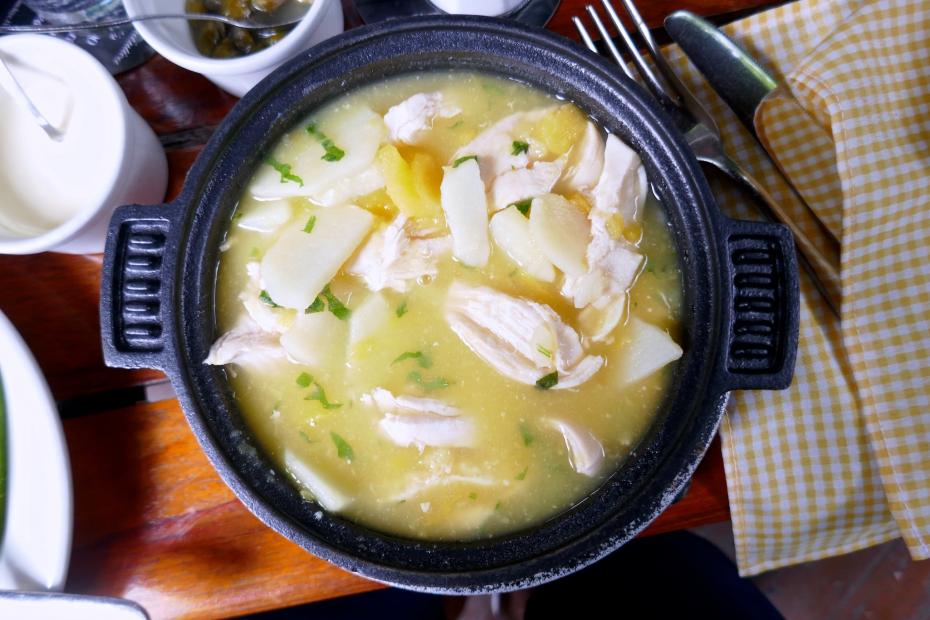 How to make Colombian ajiaco
1. In a large deep pot, bring the water to a boil and add the 3 chicken breasts, corn, chopped coriander, chicken stock, spring onions, bay leaf, garlic. When the water boils, reduce heat to medium, partially covered, and cook for around 40 minutes, until the chicken is cooked and tender. Skim off any foam or impurities from the top.
2. Remove the chicken and set aside, but continue to cook the corn mixture for a further 30 minutes, on a medium heat, partially covered.
3. Add the chopped potatoes, 2 teaspoons of salt and the guacas herb, and cook for a further 30 minutes on a medium heat, partially covered. Once finished, remove from heat.
4. Chop the chicken into small chunks and mix it into the pot, and add salt/pepper according to taste.
5. Serve the ajiaco hot, with capers and cream on the side, as well as a portion of rice and sliced avocado.
If you enjoyed reading, Pin me for later!
For more inspiration: