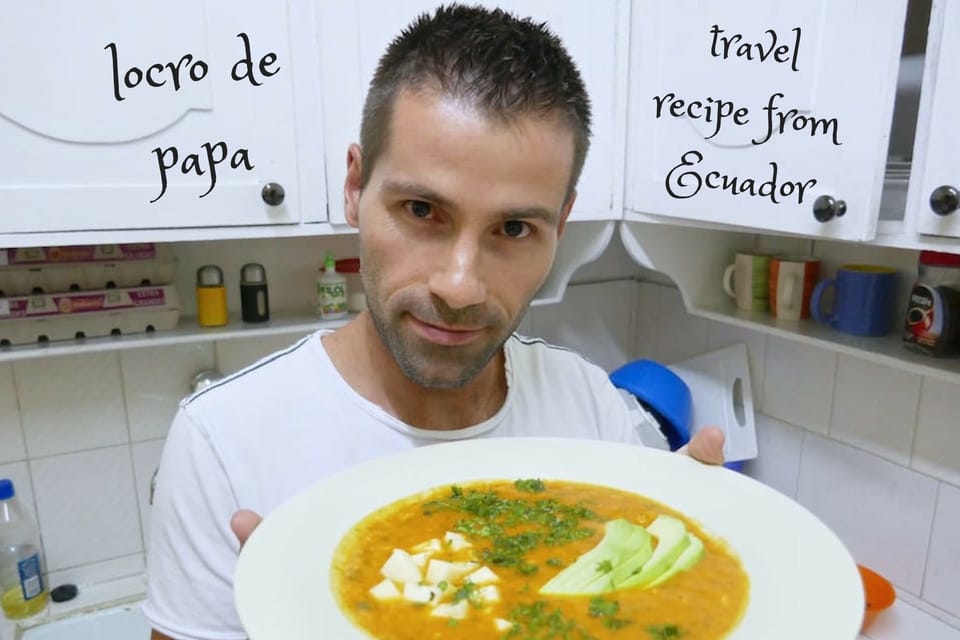 Locro de papa is one of the staple dishes of Ecuador. It is a potato based soup with cheese, served with avocado and cooked with garlic, onions, achiote (annatto) powder and cilantro.
Locro de papa is particularly popular in the Andes highlands in Ecuador, where it's the perfect accompaniment to the cold rainy weather. The word locro comes from the Quechua word, ruqru, which means stew, and papa means potato in Spanish.
The cheese used in our recipe for locro de papa is the ubiquitous soft Ecuadorian queso fresco. A good alternative if you can't find it is mozzarella.
Achiote/annatto is a red food coloring derived from the seeds of the achiote tree and has a peppery/nutty fragrance.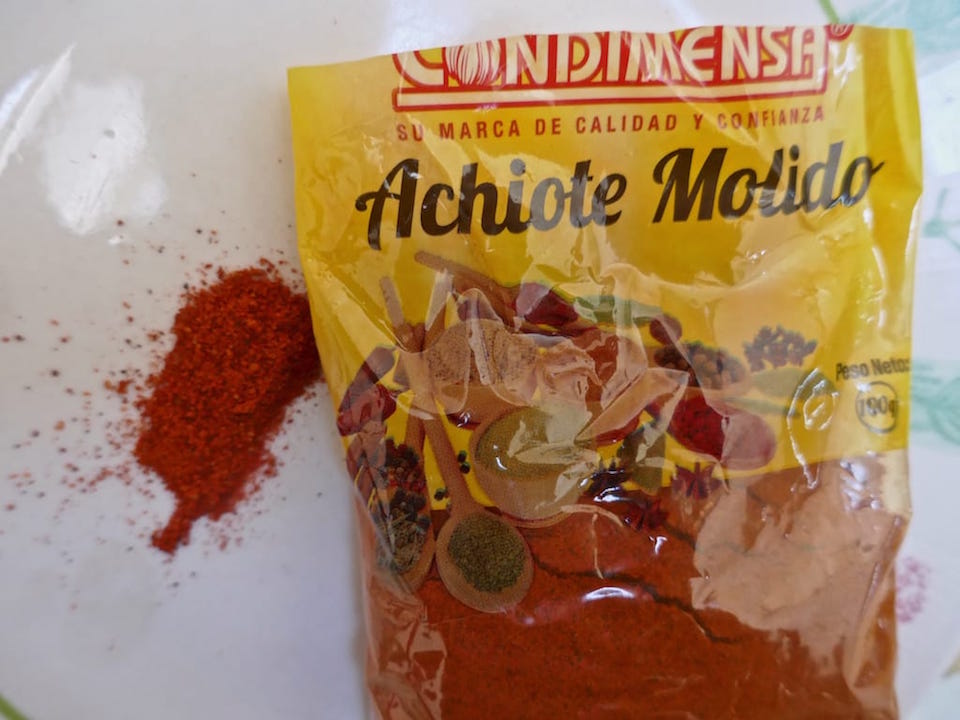 INGREDIENTS FOR ECUADORIAN LOCRO DE PAPA
This was enough for the two of us with a little left over.
6 potatoes (peeled and chopped)
Cooking oil: 1-2 tablespoons
1,250ml of water
1 onion, diced up (I hate raw onions so I cook them first until brown before using!)
1-2 garlic cloves (chopped)
1 teaspoon of "achiote" powder
1 teaspoon of cumin
200ml of milk
200g of "queso fresco" (we use a creamy soft cheese like mozzarella as an alternative)
1 small bunch of chopped coriander
salt/pepper to taste
For serving: 2 avocados, sliced thinly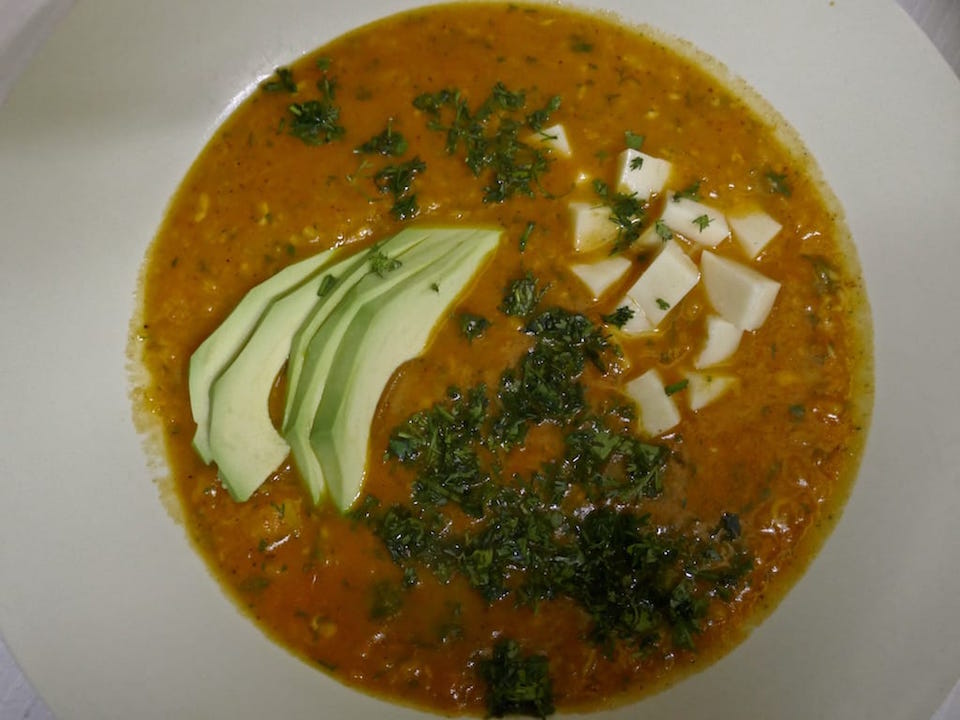 HOW TO MAKE ECUADORIAN LOCRO DE PAPA
1. In a large soup cooking pan, heat the oil over medium heat and add the diced onions to brown them. Whilst this is not orthodox, I like to do this because I hate raw onions and it minimizes the strong flavor!
2. Then add garlic, cumin, and the achiote powder. Cook on medium heat, for around 5 minutes, stirring frequently, careful not to burn the garlic. The first few times I tried this I kept burning the chopped garlic, so keep an eye on the heat and keep stirring.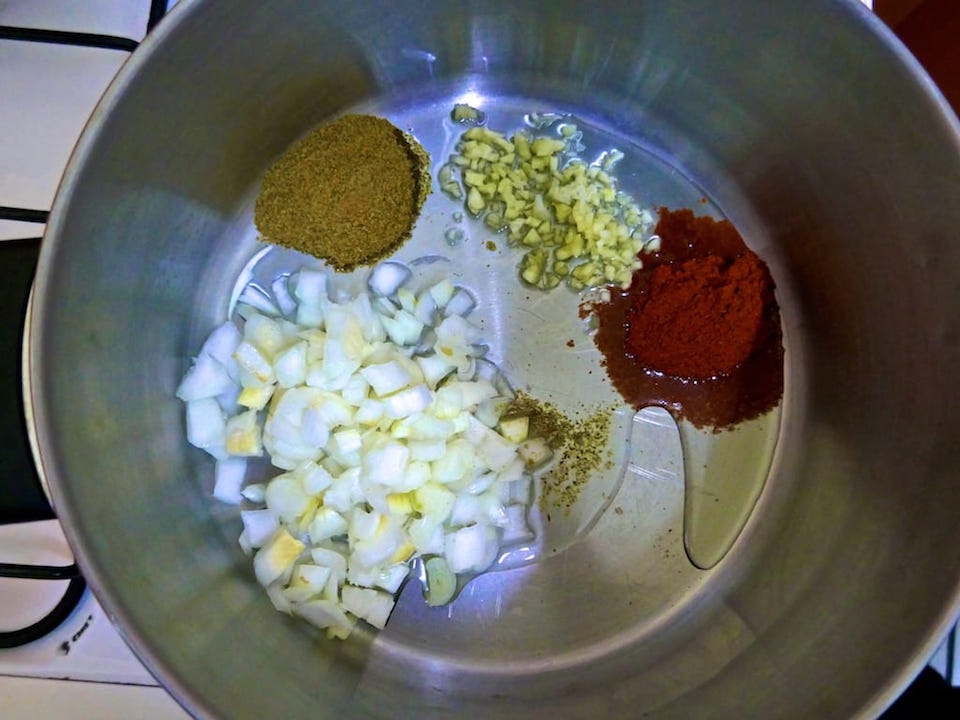 2. Add the potatoes and mix them up so they soak up and are covered with the mixture. Keep cooking for an additional further 5 minutes, stirring occasionally. Add a splash of cooking oil just to keep them a bit more "wet" in consistency.
3. Add the water carefully as it will react quite violently with the hot oil – stirring carefully until it's all mixed together, then cook on high heat until it starts boiling. Then, reduce to medium heat and cook for around 1 hour. The aim is for the potatoes to become tender, ready to be mashed.
4. Remove from the heat and mash up the potatoes using a potato masher until it becomes nice and creamy. If there are few lumps and chunks, then even better.
5. Add the milk to the mashed potato mixture and cook on low heat for around 5 more minutes, constantly stirring the milk to avoid it sticking to the bottom of the pan. The aim is for it to become a soup-like consistency, so if it's too thick for your taste, add more milk to soften it, continue stirring, and cook for a few more minutes on low heat.
6. Grate half of your mozzarella cheese (or queso fresco if you find some!) and mix it into the soup along with half of the chopped coriander.
7. Chop the remainder of the cheese into small cubes and keep this aside with the remaining coriander to be used for serving later.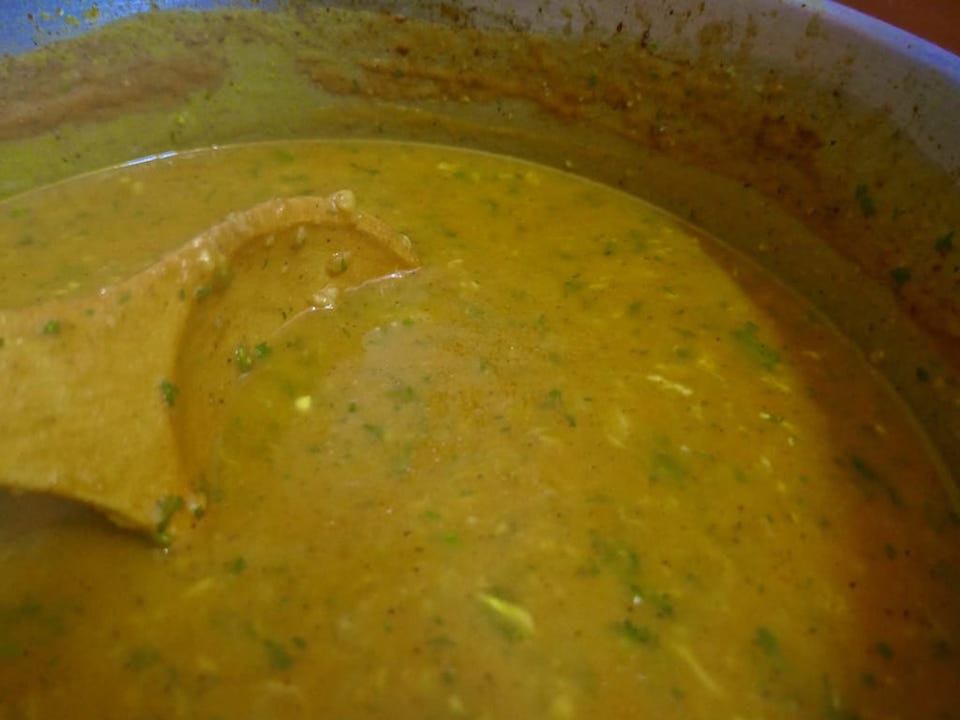 8. Add salt and pepper to taste, then remove the soup from the heat.
9. To serve, in each bowl of soup, add a few slices of avocado, a handful of chopped coriander and a few pieces of the cubes of cheese.
In addition, you can serve a few more little pots of prizes to accompany the locro de papa. In Ecuador, most Ecuadorian restaurants serve appetizers with a few plates of:
spicy aji garlic sauce (contains tree tomato fruit, chili, onions, and garlic)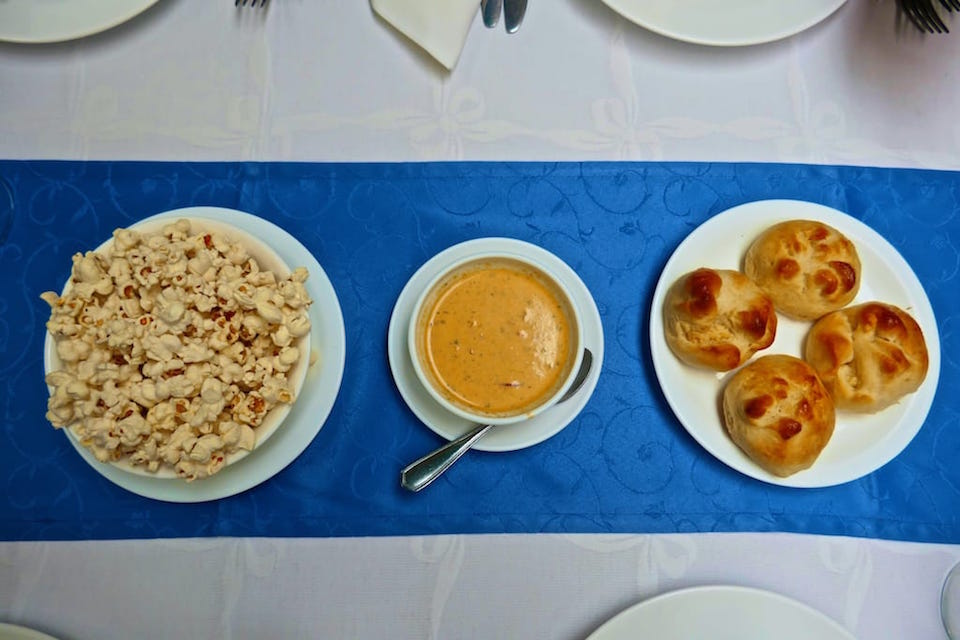 For more inspiration:
IF YOU ENJOYED READING, PLEASE PIN ME: