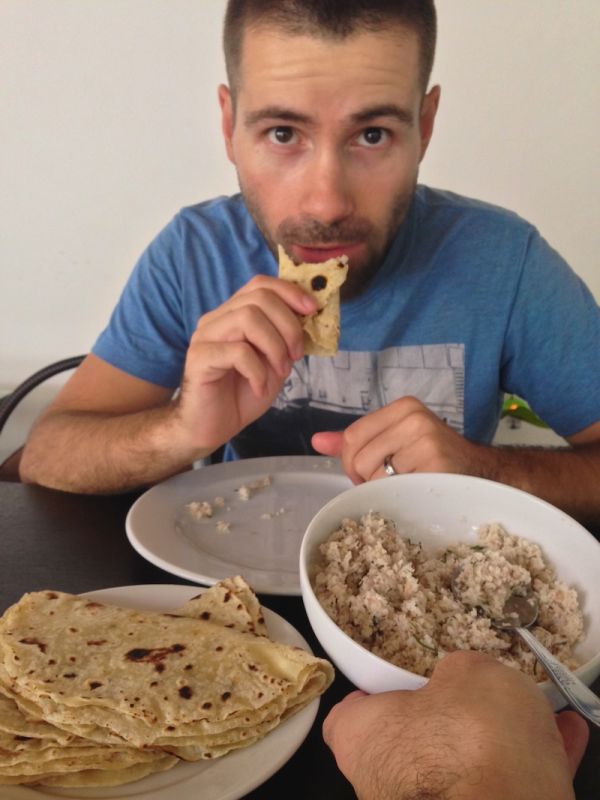 A popular breakfast in the Maldives consists of the mashuni eaten with roshis.
Mashuni is simply shredded coconut with tuna and onions and eaten with roshi. Roshis are like Indian rotis, except they're made with all purpose flour instead of wholewheat flour.
This recipe was enough to feed and satisfy the two of us.
Ingredients for mashuni
125g of canned tuna (ideally smoked)
125g of grated coconut
a bunch of cilandro leaves
1 sliced onion
juice from 2 limes (alternatively lemons)
salt to taste
1 seeded and chopped red pepper
How to make Maldivian mashuni
Mix the chopped onions with the sliced chilli, the lime juice and salt.
Drain the tuna from the can and mix it in with the onion/chilli mixture.
Mix in the shredded coconut and serve with roshis.