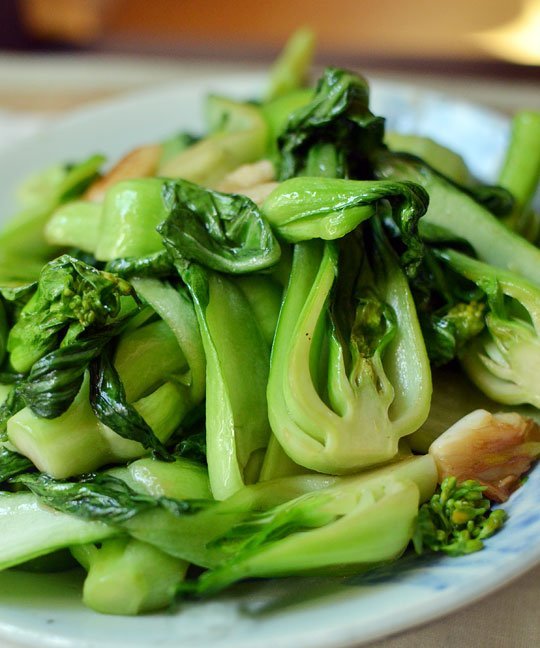 Chinese stir fried vegetables is a popular, delicious and healthy side dish to accompany any meal.
Popular vegetables to use include spinach, bak choi, snow peas or green beans.
Here is our recipe from our course at the Yangshuo Cooking School.
Ingredients to make stir fried vegetables:
1 bunch of green vegetables

1 teaspoon of salt
2 teaspoons of water
1 tablespoon of peanut oil, or if allergic to peanuts, use soy bean oil (never olive oil because it doesn't get hot enough)

2 cloves of garlic – crushed and smashed: a new fun technique learnt with a large flat knife:
How to make stir fried vegetables:
Heat empty wok (without oil) on a high heat.

When you see smoke coming out of the wok, add oil and lower the heat.

Add the smashed garlic, vegetables and salt and stir fry until soft.

Add water (do not stir) and turn to high heat. Only stir once water has started bubbling as this will negatively affect the flavour.

Once everything is mixed together, remove from heat and serve.