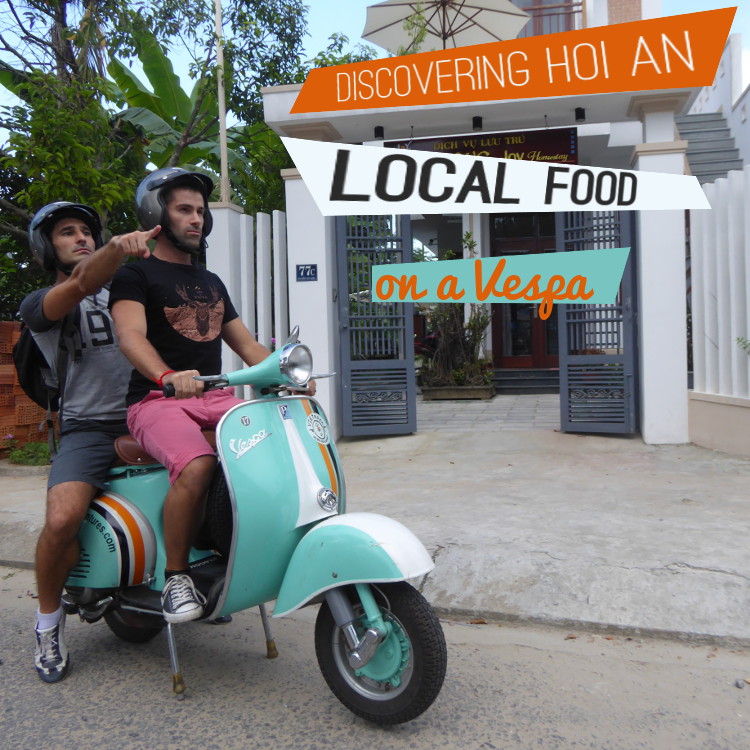 Vietnam is a heaven for foodies, with every region boasting its own unique yummy prizes.
Our favourite part of Vietnam for local food was around the centre of the country in Hoi An, where we experienced some of the tastiest noodles ever and a variety of delicious street food…on a vespa!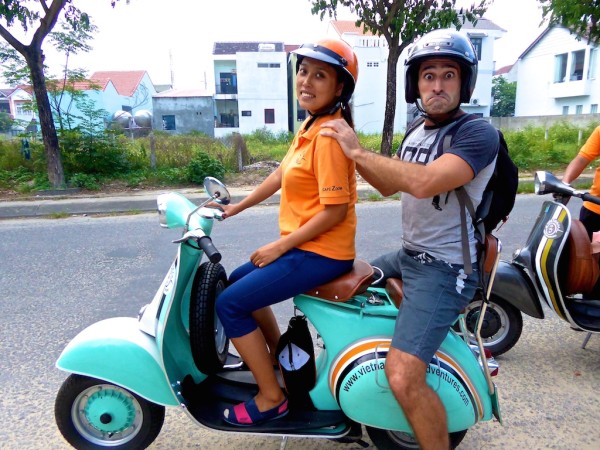 VESPA ADVENTURES WITH TRINH AND TONIC
We took a food tour in Hoi An with the excellent Vespa Adventures.
Our guide, nicknamed, "Trinh and Tonic", showed us some of the highlights of central Vietnamese local food.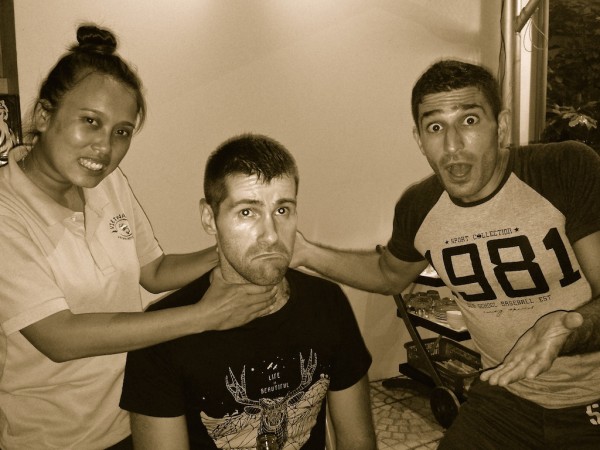 #1

A HEAVY STARTER: BANH CAN

Banh can is a popular local food snack. Read "snack" lightly as these are heavy and very filling.

The banh cans are small cup sized pancakes (made from rice batter), which are deep fried in plenty of vegetable oil to make them crispy.
The banh cans are served with shrimps, quails eggs, shredded papaya and stuffed minced pork, which resembles a sausage.
A plate of herbs, lettuce and fish sauce is also commonly served alongside the banh can.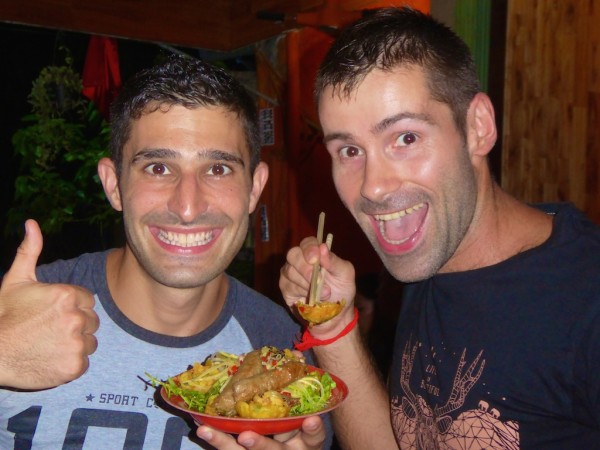 #2

MASTERING THE ART OF THE WHITE ROSE

White rose, or "banh bao vac" is a shrimp like based dumpling, carefully bunched up to resemble a rose, then steamed.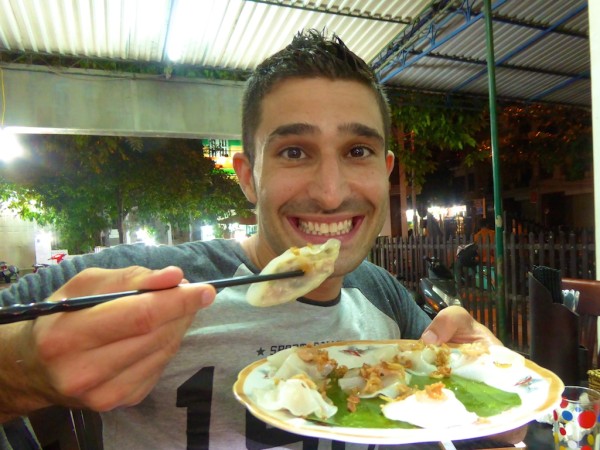 We tried to make white roses. The folding technique takes years to master, but we didn't do too badly for first timers…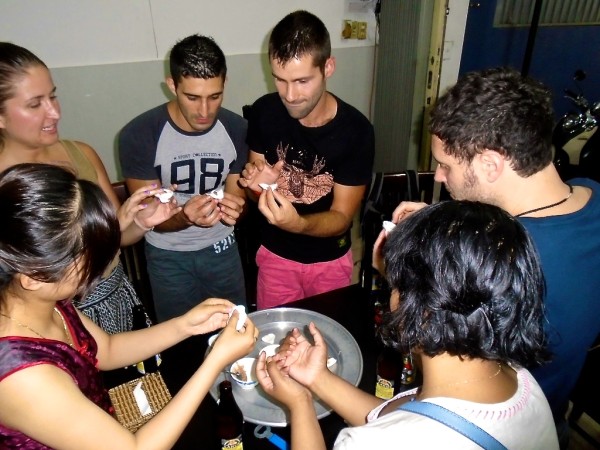 #3

VIETNAMESE WON (HOANH THANH)

The "hoanh thanh" are Vietnamese won tons, cooked in a similar way to the white roses, but with pork.

The won tons are usually served in a soup and are considered comfort food, or eaten as a delicious dumpling snack on a bed of lettuce.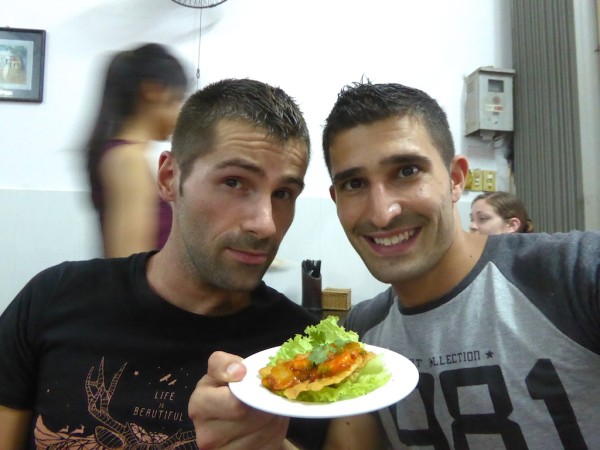 #4

HOT POT GALORE!

Bo Nhung Giam is a Vietnamese hot pot. The broth is soured with vinegar, into which thin slices of beef are dipped and cooked. This reminded us a lot of the various hot pots we tried in Beijing.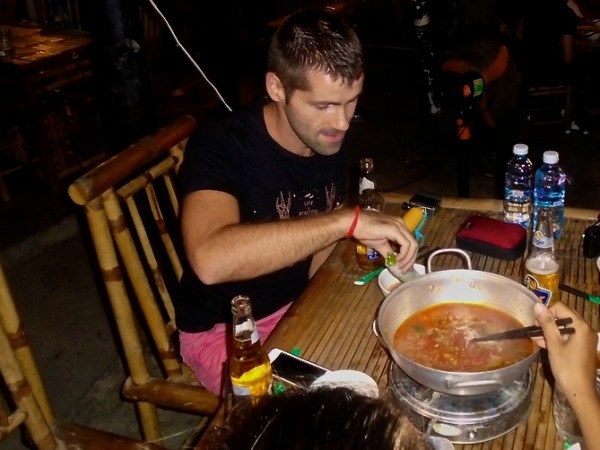 The beef is then wrapped in rice paper, vegetables added, rolled up and eaten like a fresh spring roll.
Just take care when eating near Sebastien otherwise your food will quickly go missing…
#5

A SWEET CONCLUSION FOR A FULL BELLY

Our awesome foodie tour concluded with banh flan: a light version of crème caramel. This is one of many influences in Vietnam from the French colonial times.

Sometimes coffee is poured over the top, giving it a unique and distinctive Vietnamese flavour.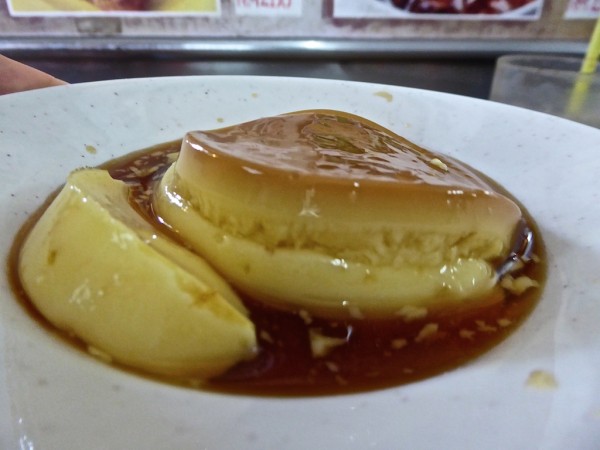 For more inspiration, read about what other things you can do in Vietnam and watch our video of our local food tour through Hoi An with Vespa Adventures: