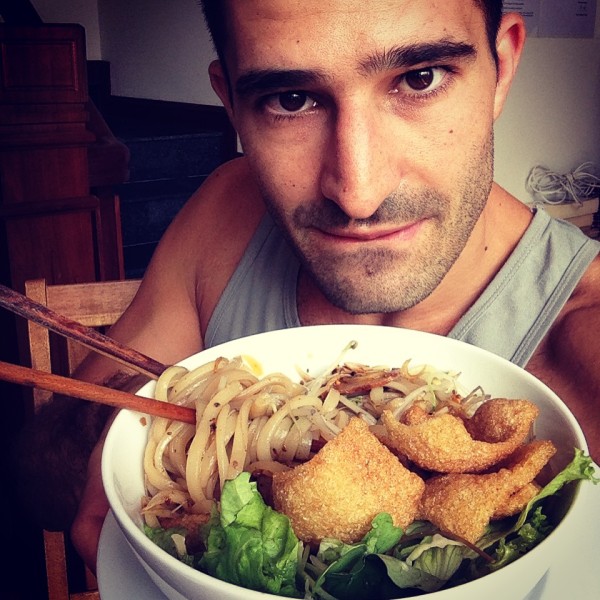 Cao Lau was our favourite Vietnamese dish.
It is a noodles based dish with slowly cooked sliced pork, bean sprouts and herbs served in a rich broth and topped with deep fried wonton crackers.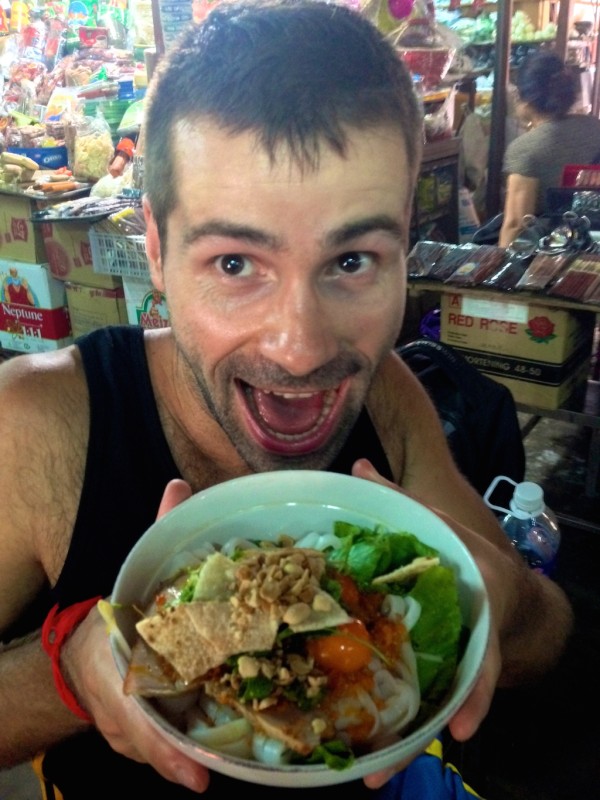 Cao Lau originates from the Central Vietnamese city of Hoi An. The noodles have a chewiness to them and are darker then normal white noodles. The colour is apparently due to the noodles being soaked in ash water from a particular tree on Cham island near Hoi An.
Japanese soba noodles are a good alternative, which have the similar texture.
We had many yummy Cao Laus when we visited Hoi An. This recipe should be enough for 3-4 people.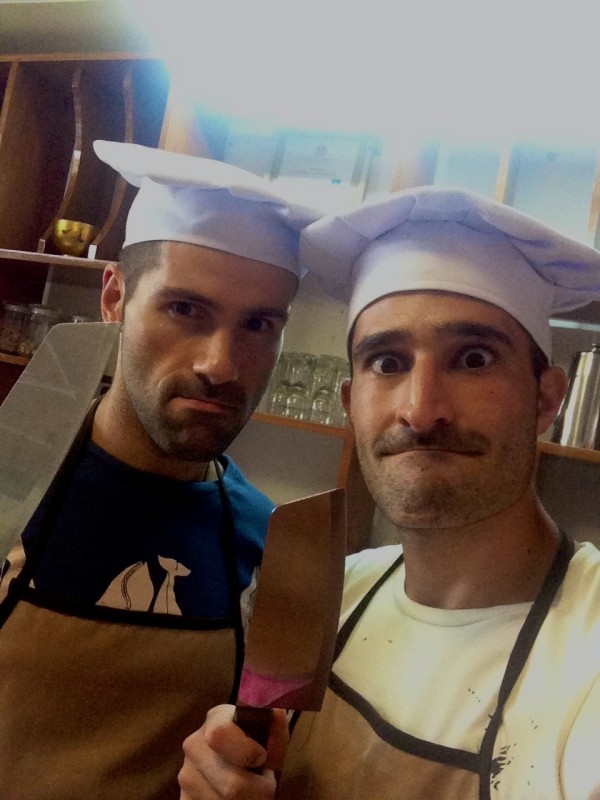 Ingredients for Vietnamese Cao Lau
500g of Cao Lau noodle (Japanese soba noodles are a good alternative)
1 kg pork cut into small chunks
300g bean sprouts
2 teaspoons of sugar
2 tablespoons of oyster sauce
2 shallots finely chopped
2 lemongrass stalks finely sliced
1 tablespoon of fish sauce
1 tablespoon of chilli paste
2 teaspoons of Chinese 5 spices powder (cinnamon, anise, cloves, pepper and ginger)
3 tablespoons of vegetable oil
6 cloves of garlic, chopped
1 litre of water for slow cooking the pork and more to heat up the noodles
100g of vegetable oil
4

wonton or egg roll wrappers, cut into 4 squares

salt and pepper to flavour
Fresh herbs for serving (a variety of coriander, basil and mint)
1 lime cut into wedges for serving
chilli paste for serving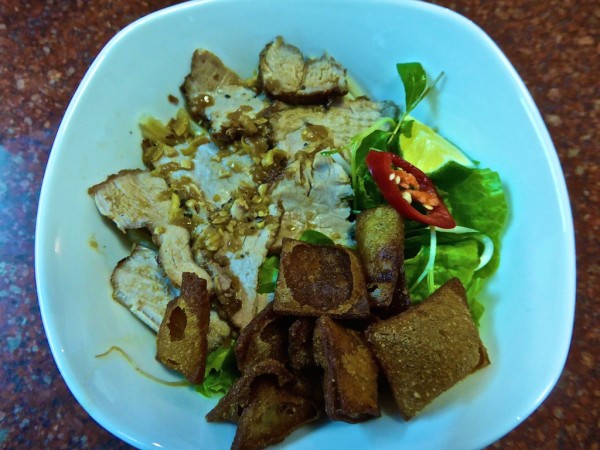 How to make Vietnamese Cao Lau
1. In a bowl combine the chopped shallots, oyster sauce, sliced lemongrass, soy sauce, fish sauce, chilli paste, salt, 1 teaspoon of sugar and Chinese 5 spices powder.
2. Add the pork chunks and mix in with your hands. Cover and leave in fridge for at least 3 hours.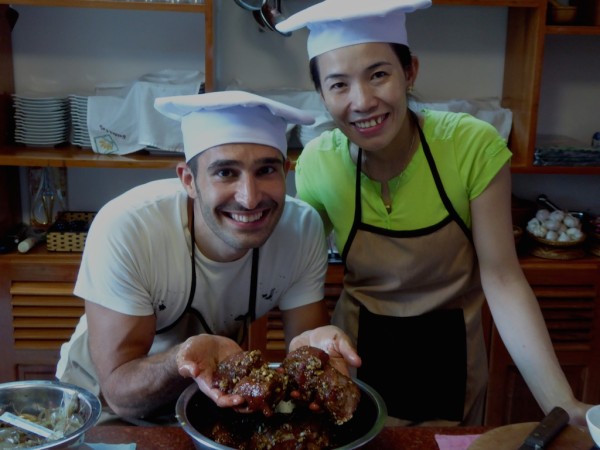 3. Remove pork from marinade, scraping excess from meat back into the bowl and set the marinade mix aside.
4. Heat 2 tablespoons of vegetable oil then cook the pork on a low heat, covered, for around 15 minutes (or until it browns all over).
5. Remove pork from the pan and set aside on a plate.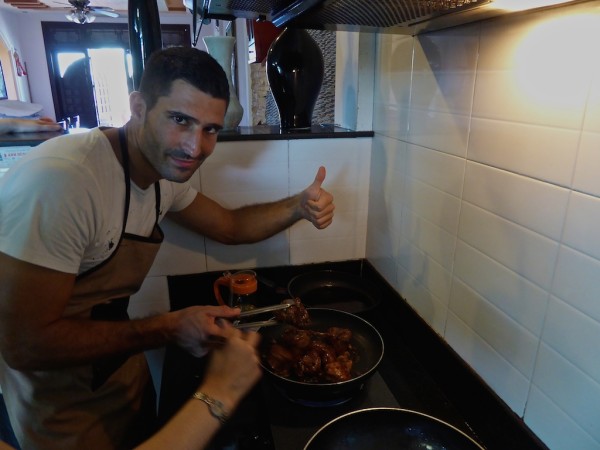 6. Heat up 1 tablespoon of vegetable oil in a deep pan and cook the chopped garlic for a minute until flagrant.
7. Add the marinade and 1 litre of water to the garlic and bring to a boil.
8. Reduce heat to a simmer, add the pork chunks and leave to cook, covered for around 1.5 hours, stirring occasionally.
9. In a separate deep pan, heat up 100 grams of vegetable oil and fry the wonton wrappers 30 seconds each side until they are golden brown. Transfer to paper towels when finished to drain the oil and season with salt.
10. Rinse the noodles (if using Cao Lau noodles) and separate them into individual strands. This is obviously not necessary if using packet noodles.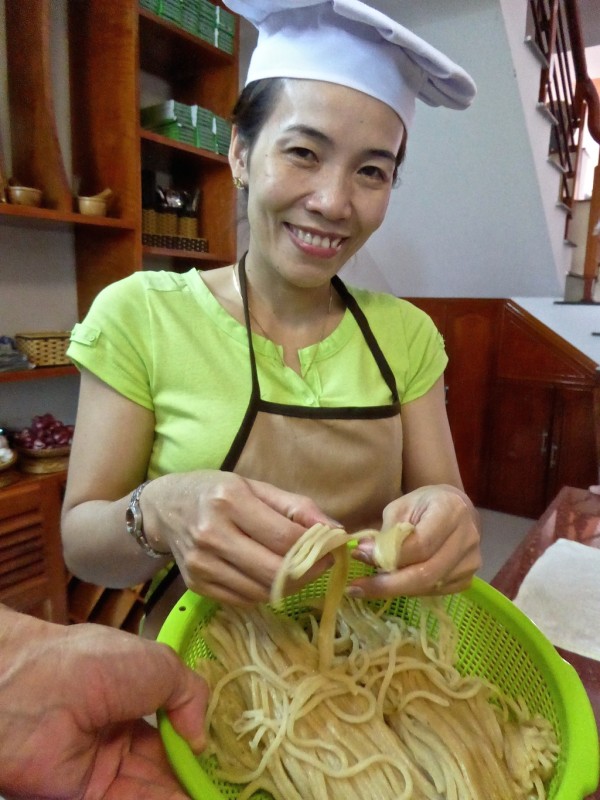 11. Boil a large saucepan of water and add the noodles and bean sprouts to cook for 1 minute.
12. Remove the noodles and bean sprouts, place in a colander, rinse under cold water to stop them cooking and set them aside in a separate bowl.
13. When the pork is finished cooking, remove from the marinade broth juice and cut it into thin slices.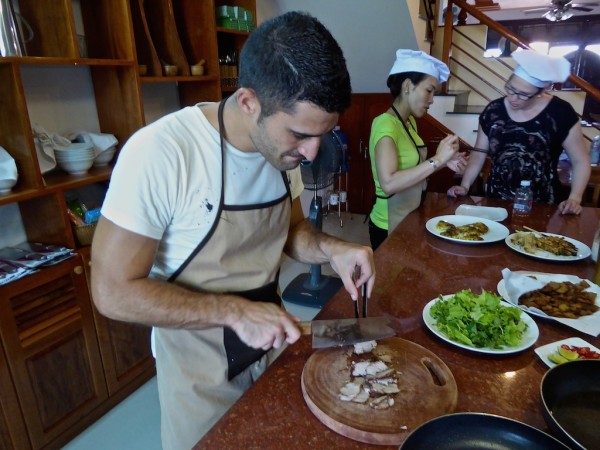 14. Bring the broth to a boil and add 150 grams of water. Reduce to low heat and let it cook on low heat for 2 minutes.
15. To serve, divide noodles and bean sprouts among the bowls. Add several slices of pork to each and with a ladle add a scoop of the broth to each bowl and a bunch of fresh herbs to each.
16. Top each bowl with a few fried wontons and serve with a separate plate of lime wedges and chilli paste.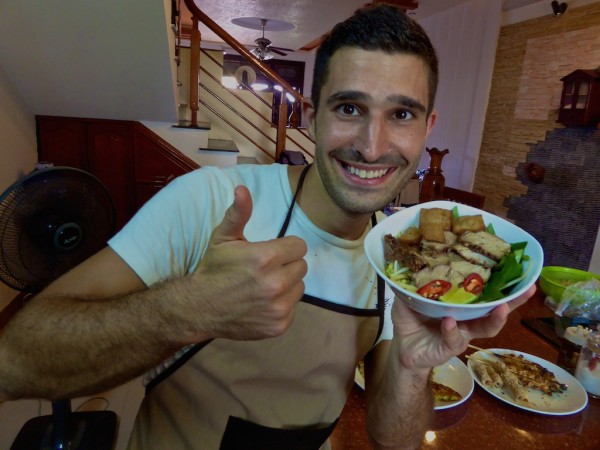 Travel with us as we made our way from Saigon up to Hanoi in our Vietnam travel video.