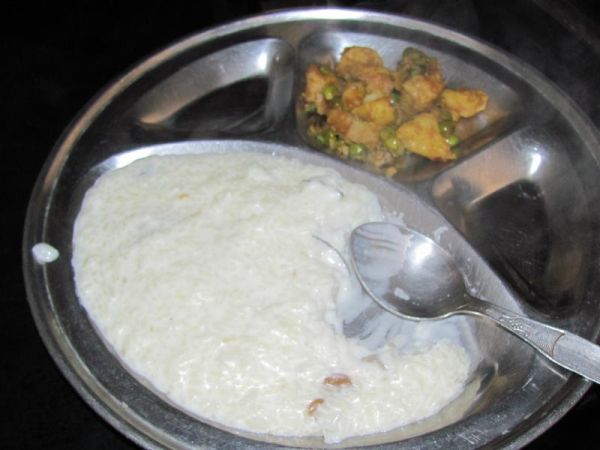 Kheer is a tasty rice pudding popular in Nepal and North India.
It is similar to European rice pudding but with the addition of spices like cinnamon, cardamon, fenugreek and cloves. It is a delicious pudding to satisfy a sweet tooth after a hearty curry.
This is the recipe for rice pudding from our course at the Nepalese Cooking School in Kathmandu.
Ingredients for kheer rice pudding
2 litres of milk
250 grams of long grain rice like Basmati
150 grams of grated coconut
4 tablespoons of caster sugar
Spices: cardamon, cinnamon, cloves and fenugreek:
How to make kheer
1. Bring the milk and rice to a boil in a pan.
2. When it starts to boil, reduce the heat, stir and add the grated coconut and all the spices.
3. Let it simmer for around 20 minutes to cook the rice, then add the sugar. Keep stirring to avoid the bottom of the pan burning.
4. When the sugar has dissolved into the mixture, continue cooking for a further 10 minutes.
5. Remove from the heat and transfer mixture to a separate bowl, cover with cling film and refrigerate for around 4 hours or over night.