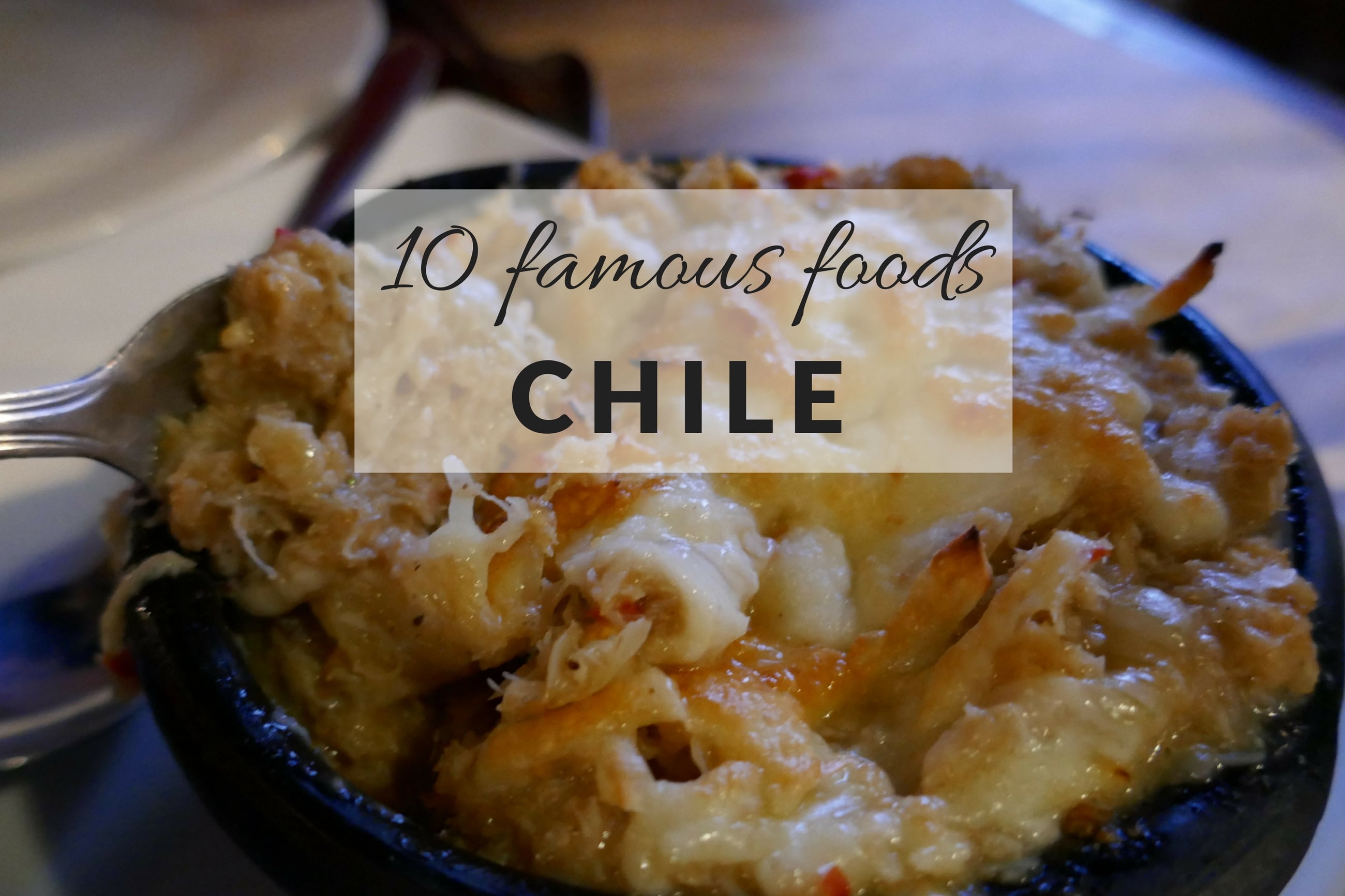 In Chile you have to try the seafood!
This was one of the many foodie tips we were given before visiting this incredibly long country. With a coastline measuring 4,270km (2,653m), you can expect to find some of the best and varied sea food.
Of course, there's a lot more to discover, such as different types of pies, stews and Chilean Pisco. This is our 10 favourite and traditional famous foods in Chile you need to try, based on our experience travelling from San Pedro in the North all the way to Patagonia in the breezy south.
#1

HUMITAS: Chilean tamales
Humitas are a popular Andean street food snack eaten all over the country. They consist of fresh corn mashed together with onion, basil, and butter. It is then wrapped in corn husks and baked, held together during cooking with a thread or twine.
On our morning market day visits to buy fruits and vegetables, we'd often see a man with a large tub selling freshly made humitas for 900 Chilean pesos ($1.4/£1) each. They make for a tasty and filling morning snack. They are quite similar to tamales, but do not contain any type of dough.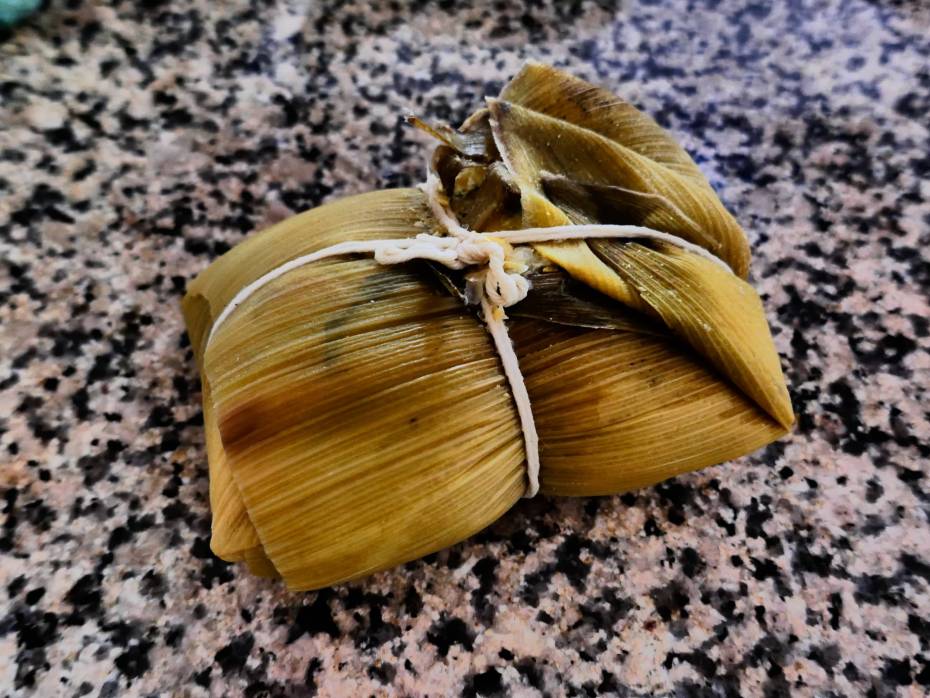 #2

MACHAS A LA PARMESANA
This is one of many famous Chilean seafood inspired foods. Machas a la parmesana are razor clams baked in their shell, mixed with cheese, wine and more, depending on the recipe. They're incredibly easy to make: try out our machas a la parmesana recipe and impress your friends.
It was created in the 1950s in Viña del Mar by Italian immigrant, Edoardo Melotti Ferrari, who took his inspiration from French gratin style dishes. He tried it with razor clams, which was so successful, the dish was born.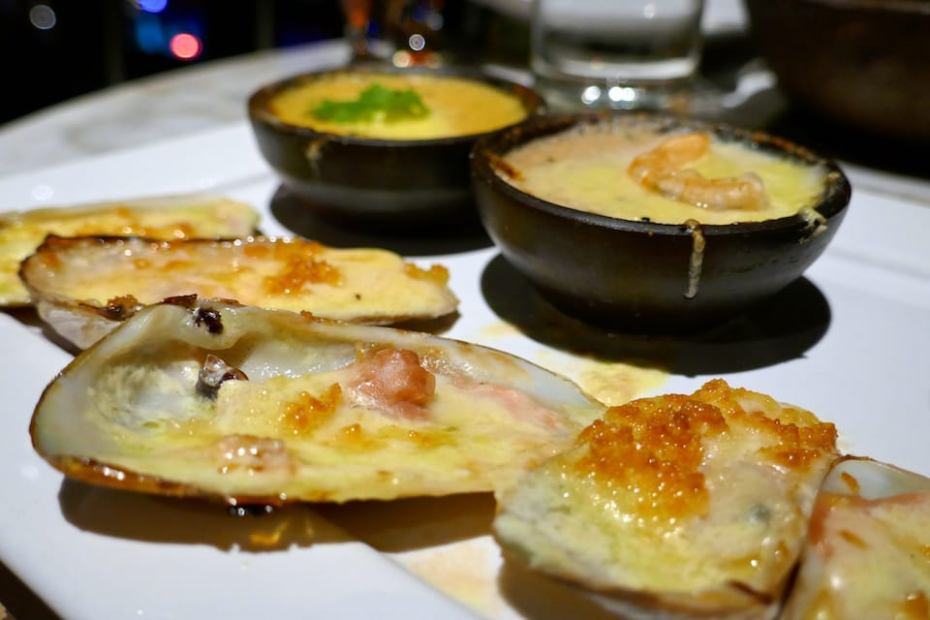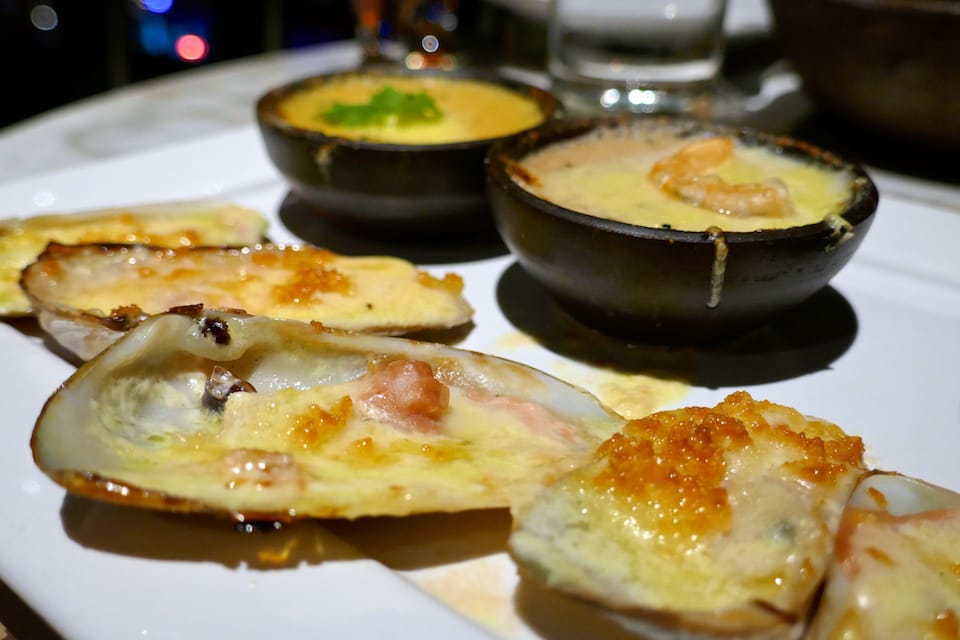 #3

PASTEL DE CHOCLO: Chilean corn pie
Pastel de choclo is another Andean inspired dish, considered comfort food for most Chileans. It is a beef and corn casserole with a gratin-like corn crust, which reminded us a lot of Shepherds pie.
Choclo is a type of Andean corn, which is larger and meatier than normal corn, popular in Ecuador, Peru, Bolivia and Chile. There is an excellent Peruvian restaurant in Santiago called Sarita Colonia where you can taste one of the best pastel del choclos in the city. You can also try out our recipe for pastel de choclo here.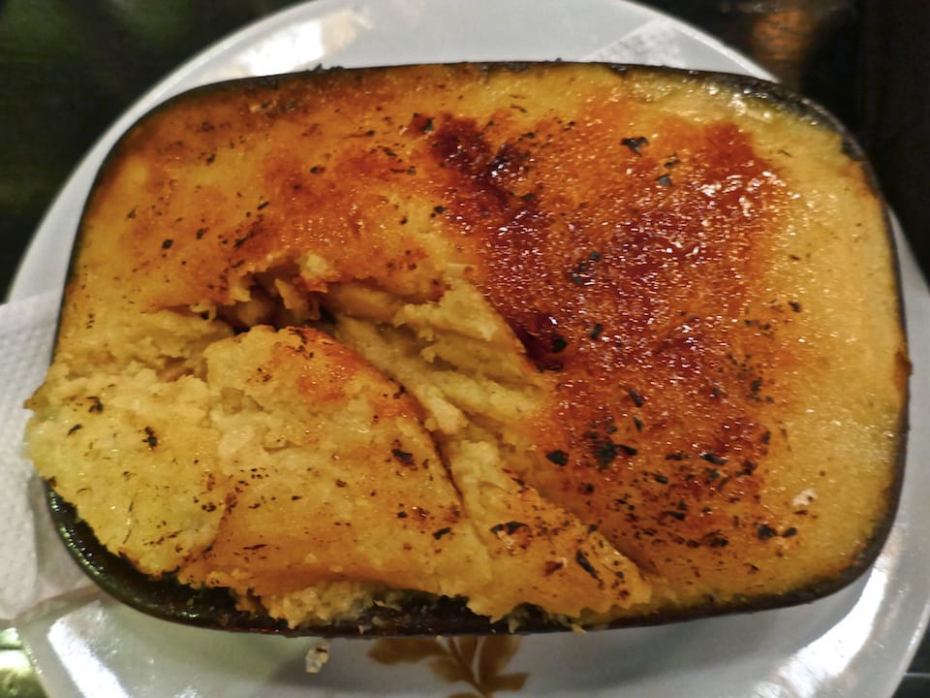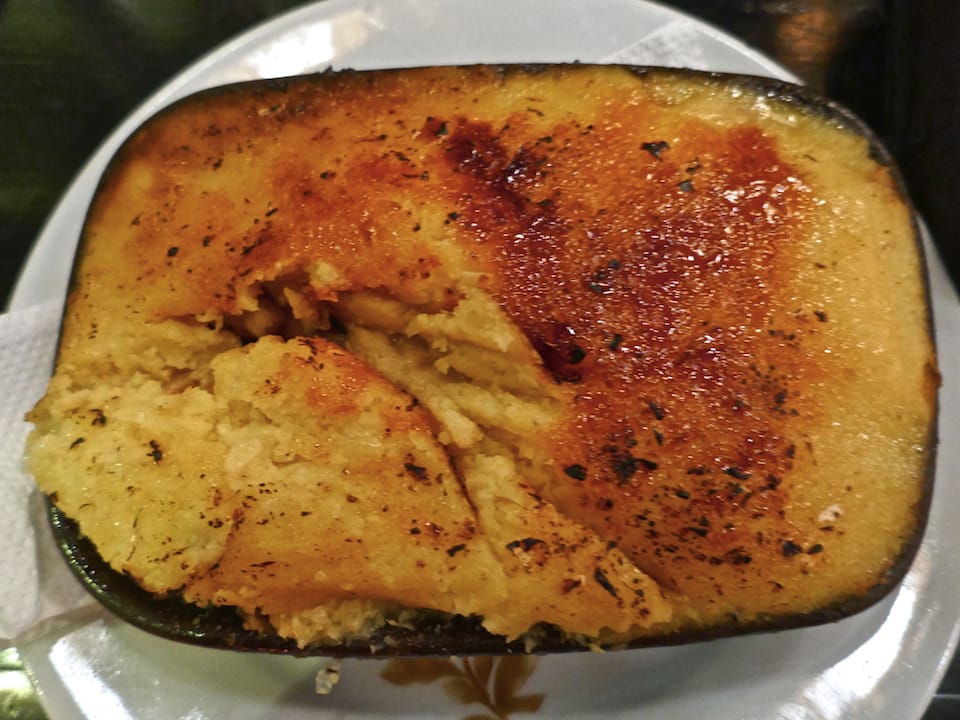 #4

PASTEL DE JAIBA: Chilean crab pie
Pastel de jaiba is another popular seafood dish in Chile. It is a crab pie, which is usually found as part of a seafood platter or as a main. It's particularly popular in the Central valley and coastal region of Chile, which has been influenced by traditions of the native people mixed with those of European immigrants who arrived in the late 1800s.
Blue crabs are traditionally used in this dish. They get their name from their sapphire-tinted claws although the rest of their shells are more grey in colour.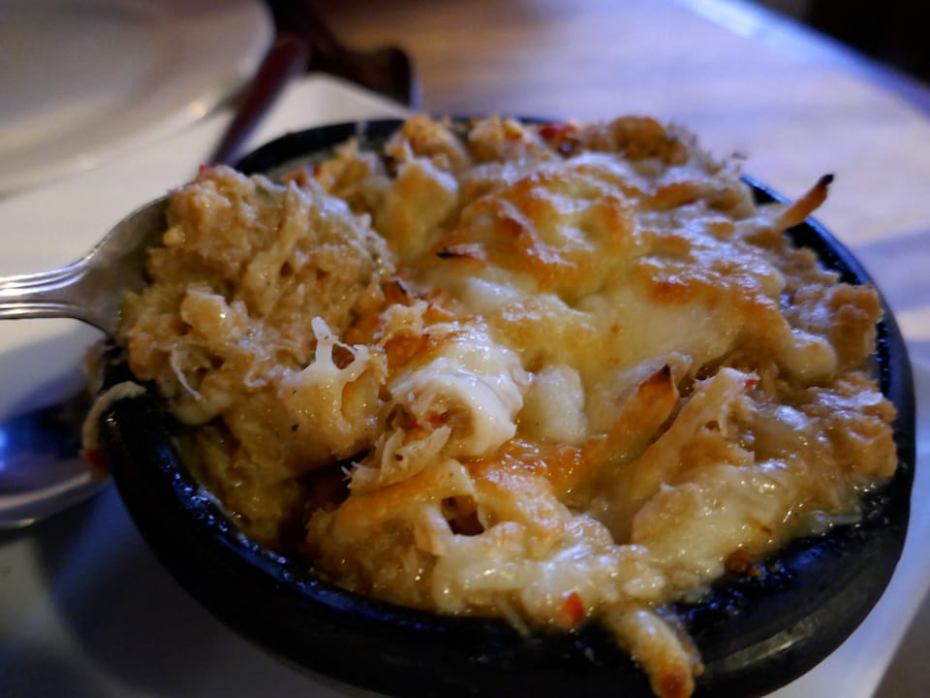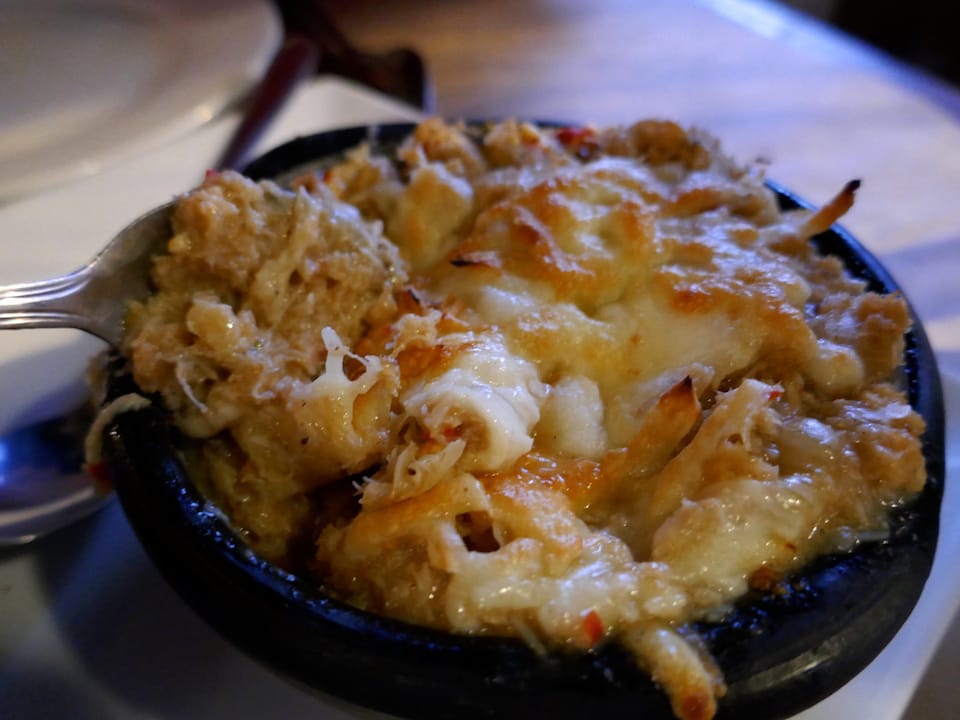 #5

TERREMOTO: the earthquake cocktail
Chile is famous for its terremotos (earthquakes). Tremors happen here every other day. Most are too small to be noticeable, but you are more than likely to experience a bit of movement if you spend some time here.
There's absolutely nothing to fear of course. Building regulations in Chile are extremely strict and made to withstand earthquakes. For the Chileans, tremors are part of their every day life. So much so, they even invented a cocktail after it: the aptly named, terremoto.
A terremoto cocktail consists of white wine, pineapple ice cream, fernet and grenadine syrup. It's so strong that it makes you feel all shaky, hence the name.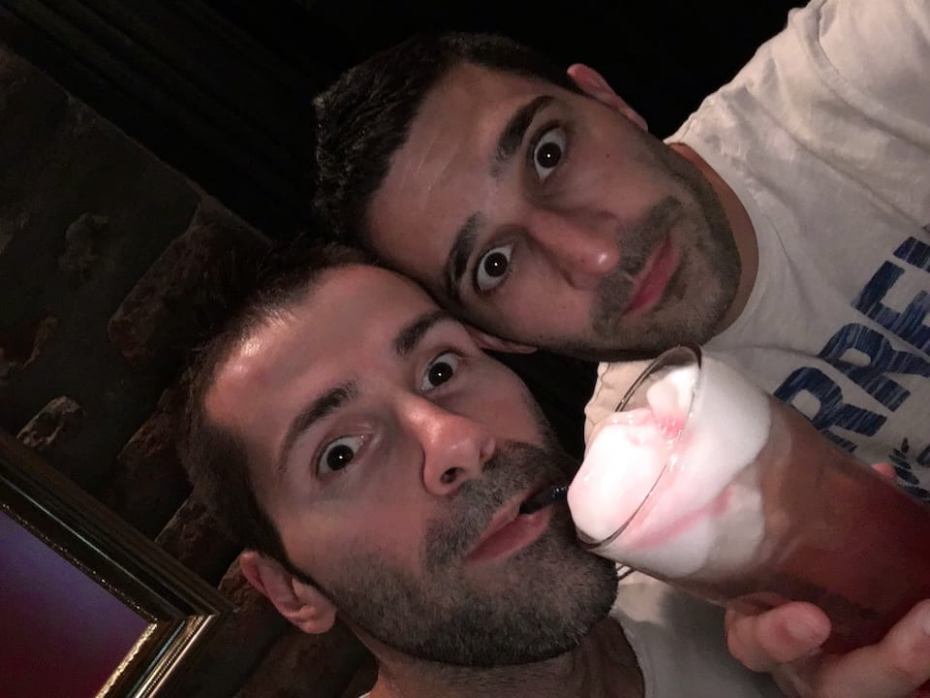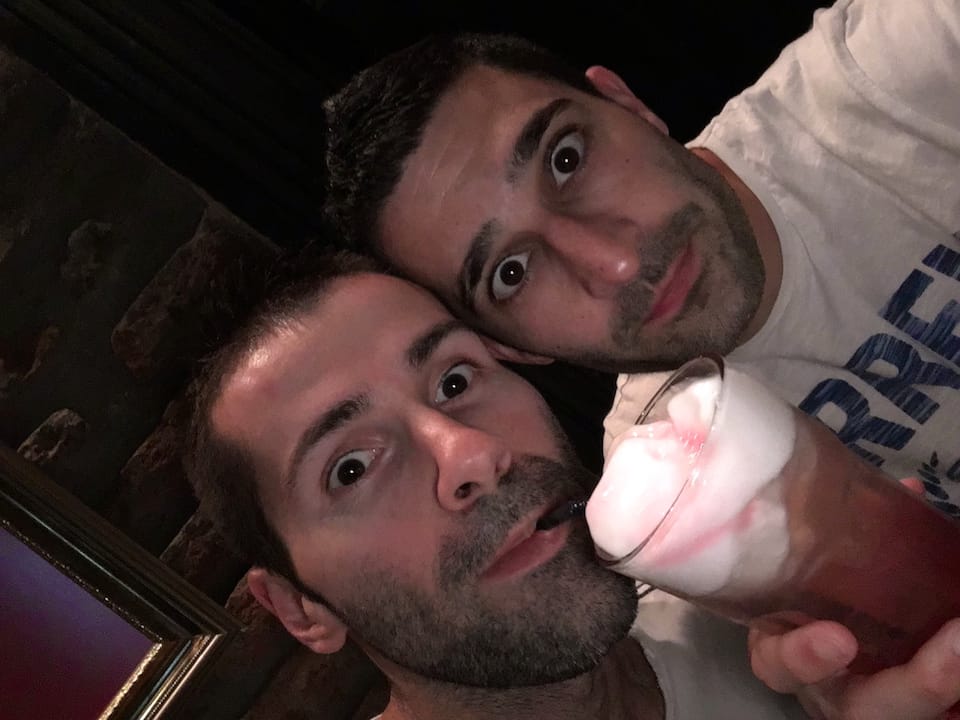 #6

KUNSTMANN: Chilean beer
Beer is very popular in Chile. These guys know how to make a decent brew!
This is mainly due to the large waves of German immigrants between 1850-1875. The first brewery was established by Carl Anwandter in Valdivia in 1851. This brewery eventually produced the famous Chilean beer, Kunstmann.
Austral is another German inspired brand and claims to be the southernmost brewery in the world, based in Punta Arenas.
We loved Kunstmann especially because the honey Kunstmann was able to satisfy both beer loving Seby and sweet tooth Stefan.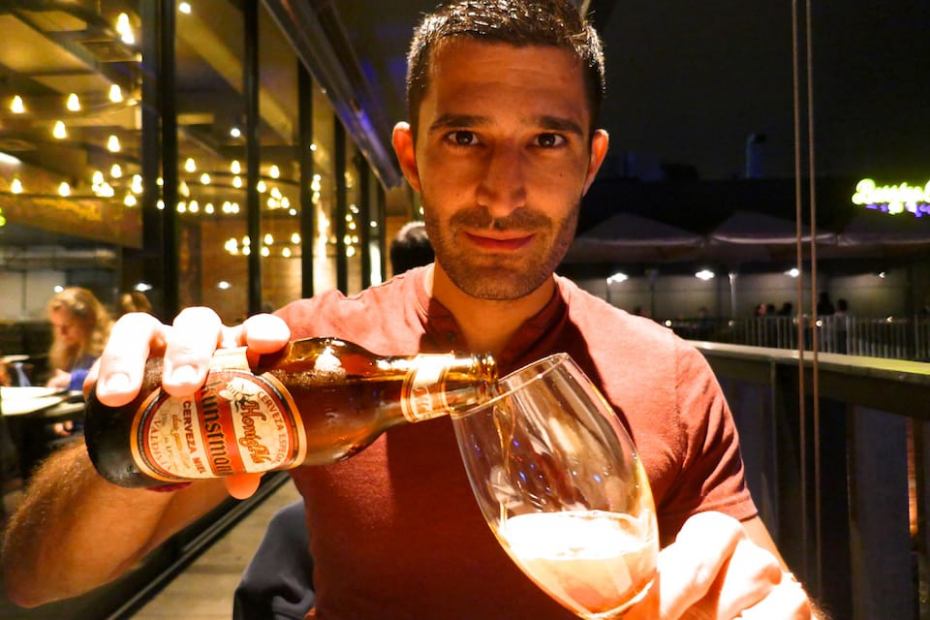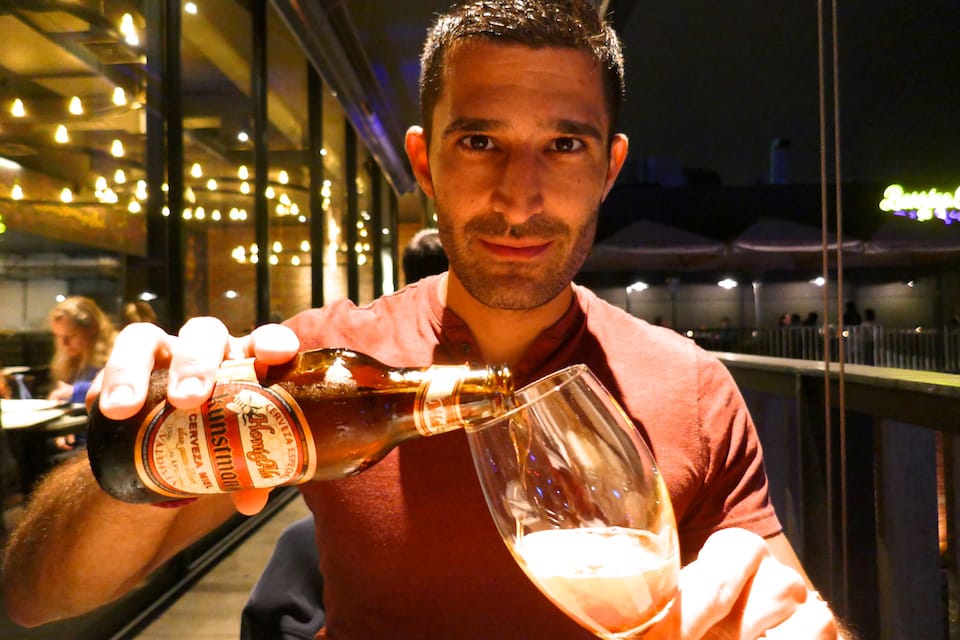 #7

PO'E DE PLÁTANO: banana cake from Easter Island
Easter Island is famous for the moai statue heads. Less talked about is its po'e de platano banana cake. On this island you can find more than 15 different types of bananas all of which vary in size and taste. On Easter Island, bananas are more than a fruit and are eaten during meals, for example, accompanying fish and other foods.
The banana cake was traditionally made by cooking it in a hole in the ground, using banana leaves to cover it.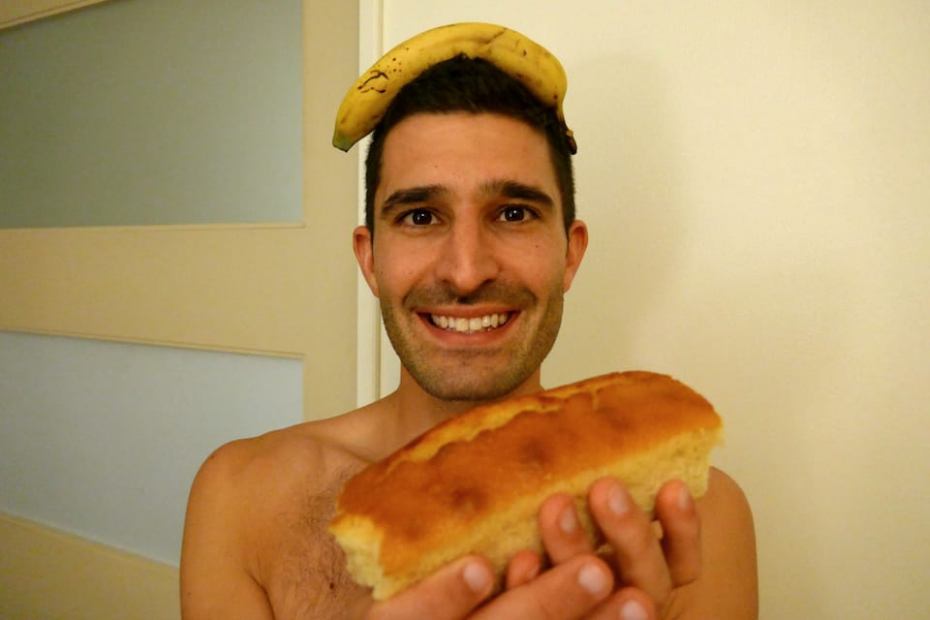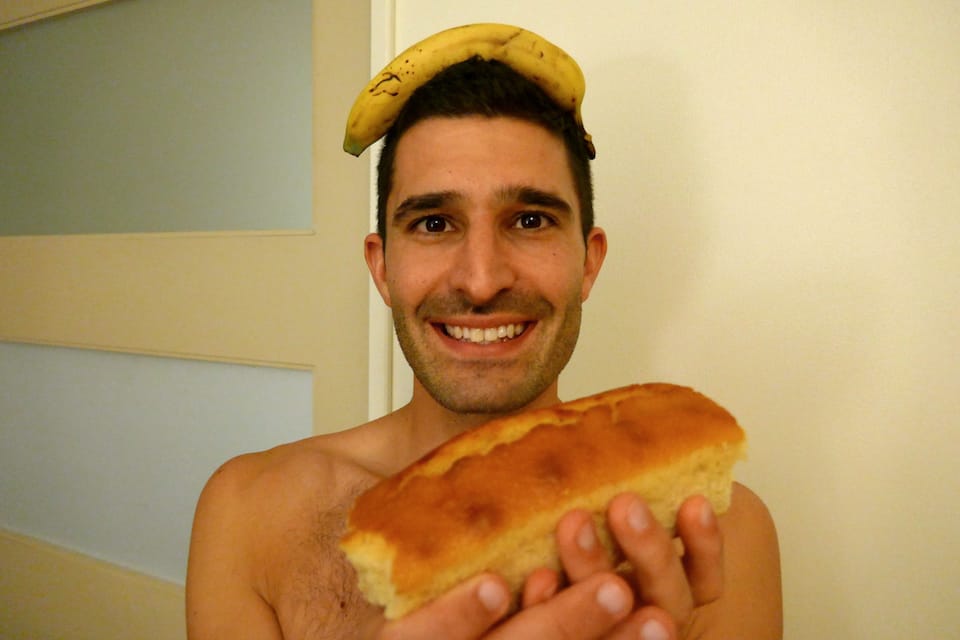 #8

MOTE CON HUESILLOS: peach and barley dessert
This is a delicious and refreshing wheat based dessert drink with corn seeds and dried peaches. It is especially welcoming during the hot summer months of December, January and February. You can easily find them at many street vendors or at the beach in Chile.
It reminded us a little bit of halo halo – one of our favourite foods from the Philippines.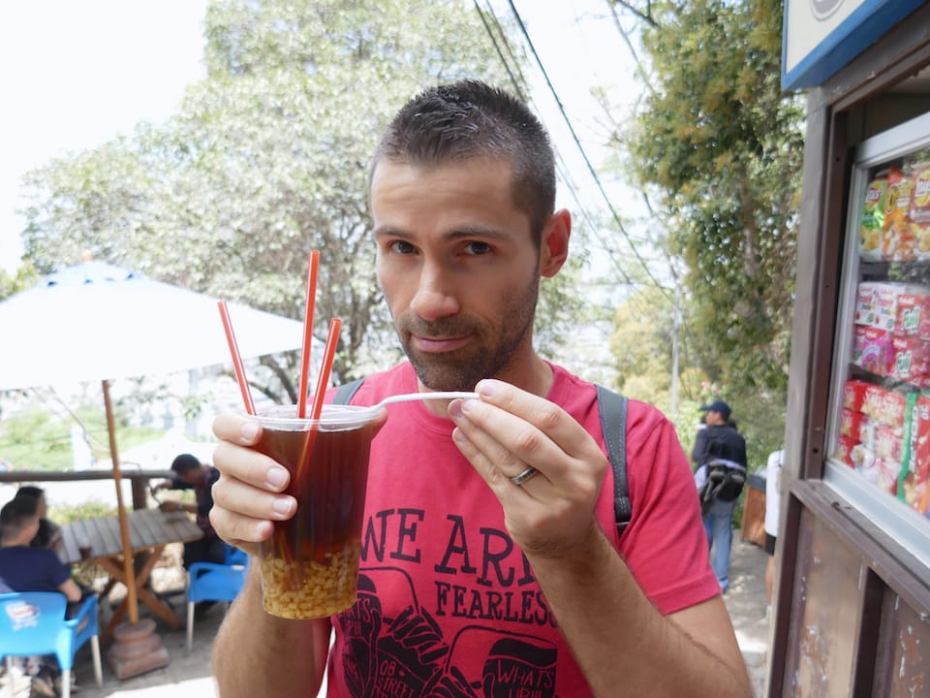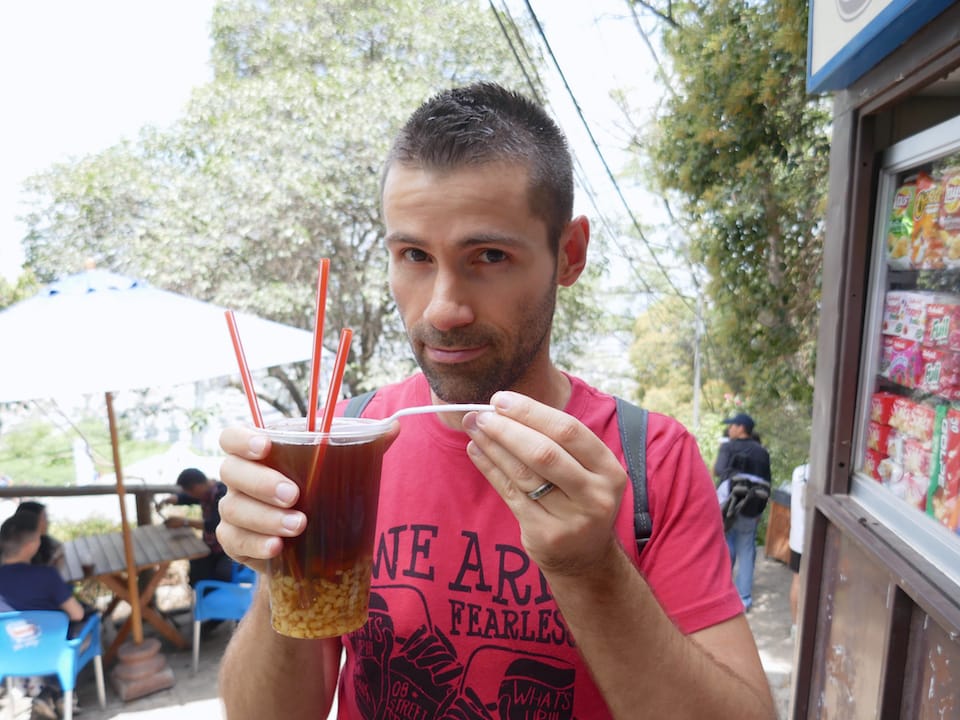 #9

POROTOS GRANADOS: Chilean veggie summer stew
Porotos granados is a delicious Chilean vegetarian stew/soup made with cranberry beans, pomegranates, maize kernels, squash, potatoes, basil and onions.
Porotos granados originates from the Mapuche indigenous people of Chile, who first cultivated cranberry beans. The word granados means pomegranates and poroto comes from the Quechua word for beans: purutu.
You can try our recipe for Chilean porotos granados here.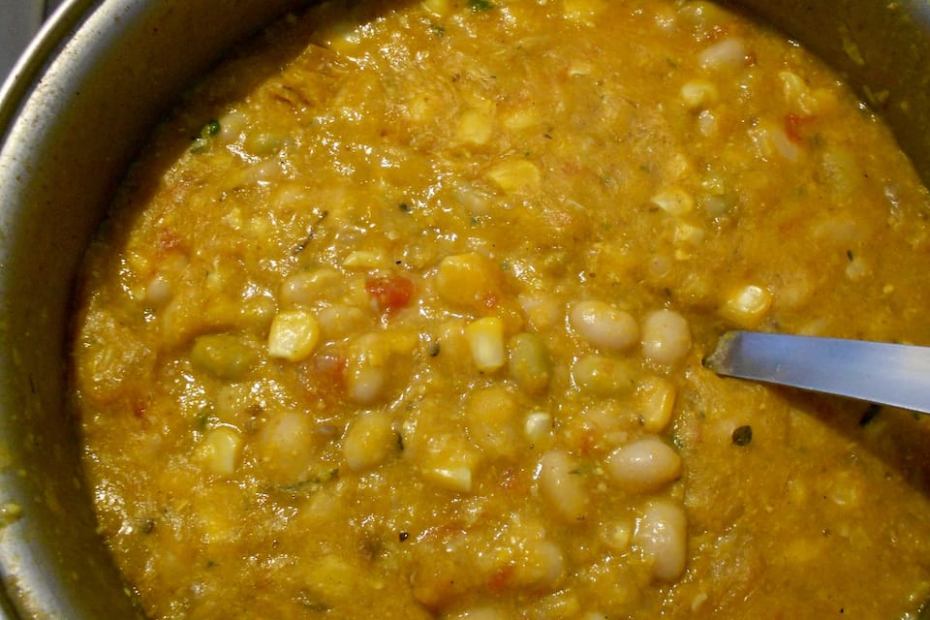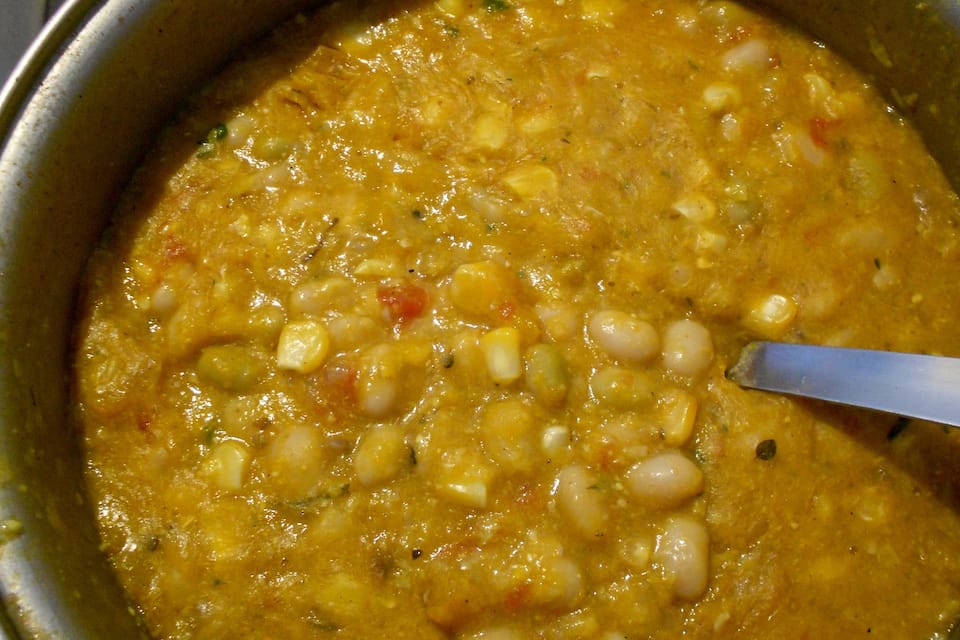 #10

PISCO
Pisco is a grape brandy, which is extremely popular in Chile and Peru. It is used to make the delicious Pisco Sour cocktail. The Chilean version of the Pisco Sour is similar to the Peruvian one, but without Angostura bitters and egg whites.
Other ways of drinking Pisco in Chile includes Piscola (Pisco with Coca Cola) and Calafate Pisco in Patagonia, using the calafate fruit.
If you enjoyed reading, Pin me for later!