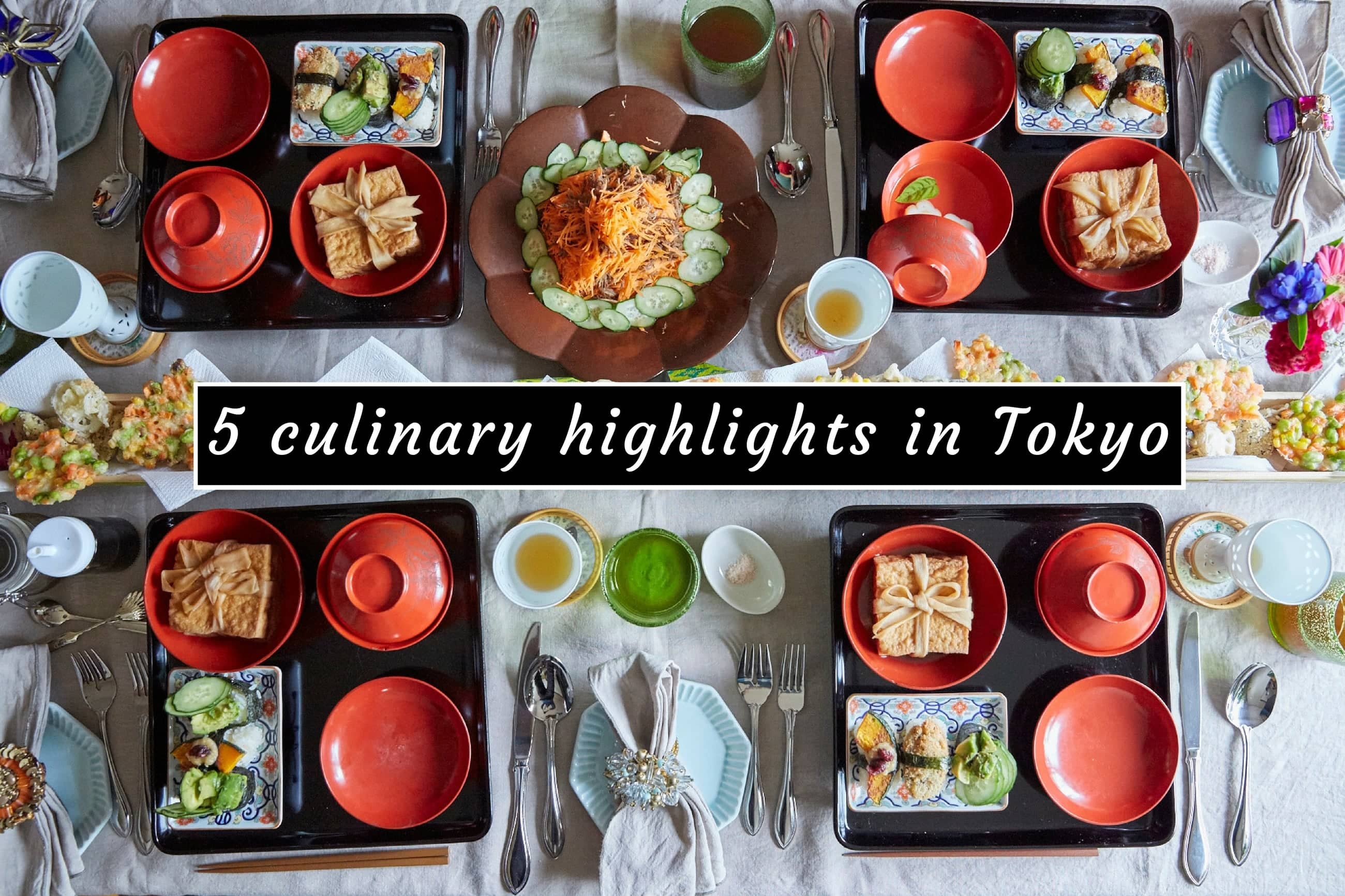 When it comes to foodie highlights, Tokyo is a must on any culinary bucket list. We love Japanese food a lot, a cuisine which is so highly regarded that it has even been added to UNESCO's Intangible Cultural Heritage list.
Tokyo is one of the best places in the country to enjoy some truly unique Japanese foodie experiences. These are our top 5 unique foodie experiences in Tokyo, which we tried, loved and highly recommend.
[toc]
Eat fresh sushi at the Toyosu market
Tsukiji used to be the world's largest fish market but as of October 2018 moved to Toyosu. It's notorious because of the large tuna auctions. For example in January 2012, a bluefin tuna sold for 56.4 million yen ($510,200)! The auctions take place around 5am and you can watch from afar from an observation gallery. If you turn up just before it shuts at midday, you can try out some of the tastiest and fresh sushi in the many nearby restaurants.
The former location of the Tsukiji market near the upscale Ginza shopping district dates back to 1935. But the site was earmarked for the Tokyo 2020 Olympics, which is why it was moved to Toyosu.
Dining out with locals
The best experiences we have enjoyed throughout our travels have always been with locals. This is what inspired the Gay Stories section of our blog. Food has also been one of the best ways to connect with people, as well as a really fun way to learn more about the culture.
We recommend this tour to connect with a local who will show you some of the best places to get sushi, gyoza and more.
Stroking kittens whilst sipping your coffee
Animal cafes are one of the many reasons we love Tokyo. Nowhere else in the world can you enjoy a cup of coffee in a designated cafe for cats: you order your brew, then sit down with a cute feline to stroke on your lap. Tokyo's cat cafes became so popular that the idea expanded to a variety of different animal cafes, such as for birds, rabbits, owls, goats, snakes and even hedgehogs.
The quirky decor in each cafes adds to the otherworldly nature of these unique places. For example at the Temari no Ouchi cat cafe, even the doors are shaped into fairytale arches, with spaces for the cats to nap, play and of course pose away for their onlooking feline admirers.
Enjoying Japanese craft beer
Japanese craft beer has become so popular over the past few decades that Japan is now the 7th largest beer producer in the world.
We definitely recommend checking out one of the famous local breweries during your visit in Tokyo, such as the Outside Brewing in Yamanashi. It's located around 90 minutes west of Tokyo, so can easily be included in a day trip away from the city. This is one of the most famous breweries in the country, particularly because of their use of wild yeast rather than cultivated yeast, which makes their beers richer with flavour with a higher alcoholic content.
Ramen-mania!
For us, ramen is one of the best things about Japan. It is considered comfort food and was originally just for special occasions. Today it has become one of the most popular lunch time staples served at one of the many small ramen bars in Tokyo.
Ramen is a meat or vegetables based broth served with noodles and usually topped with a boiled egg. The longer the broth cooks, the richer and tastier it is. Our recipe for chicken ramen takes 3 hours to prepare the broth, but the more dedicated will take far longer, some even days as shown in the Hollywood film The Ramen Girl.
True hardcore ramen fanatics will want to check out the Ramen Museum in Yokohomoa where you get to try out different kinds of ramen and even buy ramen souvenirs to bring back home.