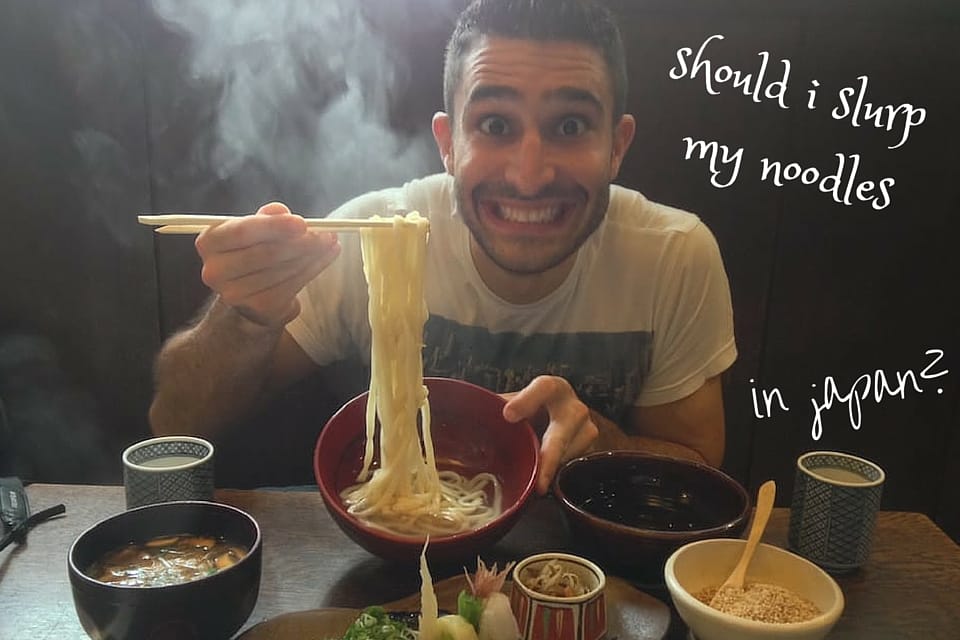 Hell yeah!
Japan is the place to come for some of the tastiest food on the planet, particularly noodles. Whether it's the rich dreamy broth based ramen or the juicy thick yummy udon, Japanese noodles are sure to rock your world.
But when it comes to eating said noodles, what better way to show your appreciation then with several beautifully timed, loud SLURPS!?
You read right. In Japan, slurping is considered good manners and a sign you're enjoying your meal. Just take care of the splash back on your clothes…!
So, should I slurp my noodles in Japan? Absolutely – and with plenty of gusto and pride 🙂
Here's a couple of our favourite slurping moments in Japan.
RAMEN SLURPS
Ramen bars are everywhere in the country serving up bowls of this rich heavenly broth.
The ramen broth is usually made in the morning or overnight, ready for the day's serving. The Ramen noodles are made of wheat and egg. They are thin and firm in appearance with a chewy texture.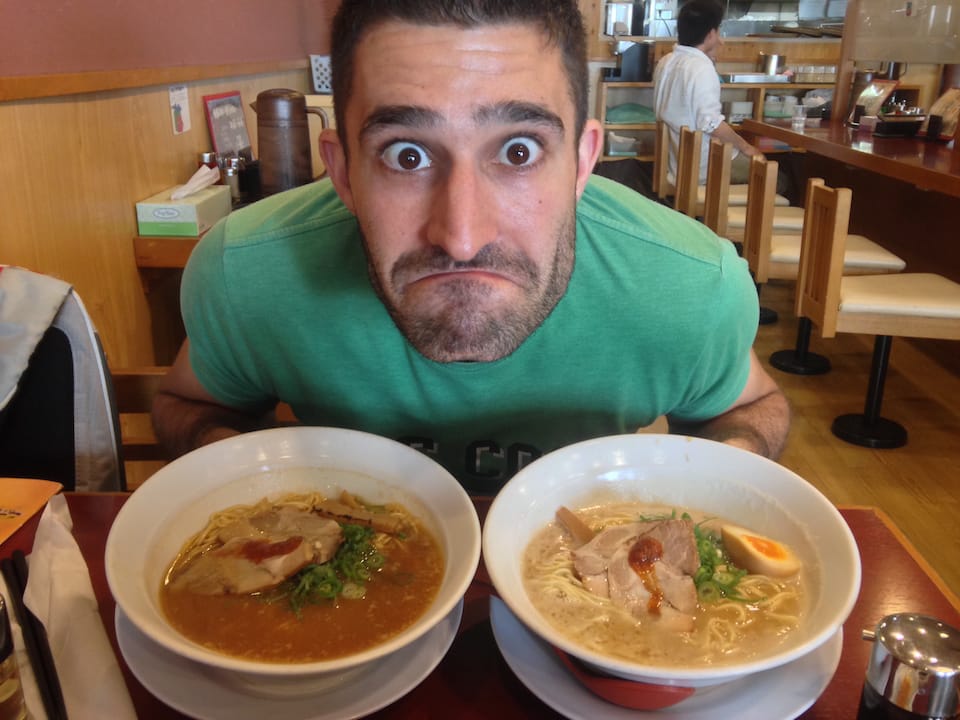 UDON SLURPS
Udon are another type of Japanese noodle, different to ramen. They are thicker, softer in texture and made from thick wheat flour.
One of the tastiest ways of eating udon noodles is in a stir fry called yaki udon and it's GOOOOOD!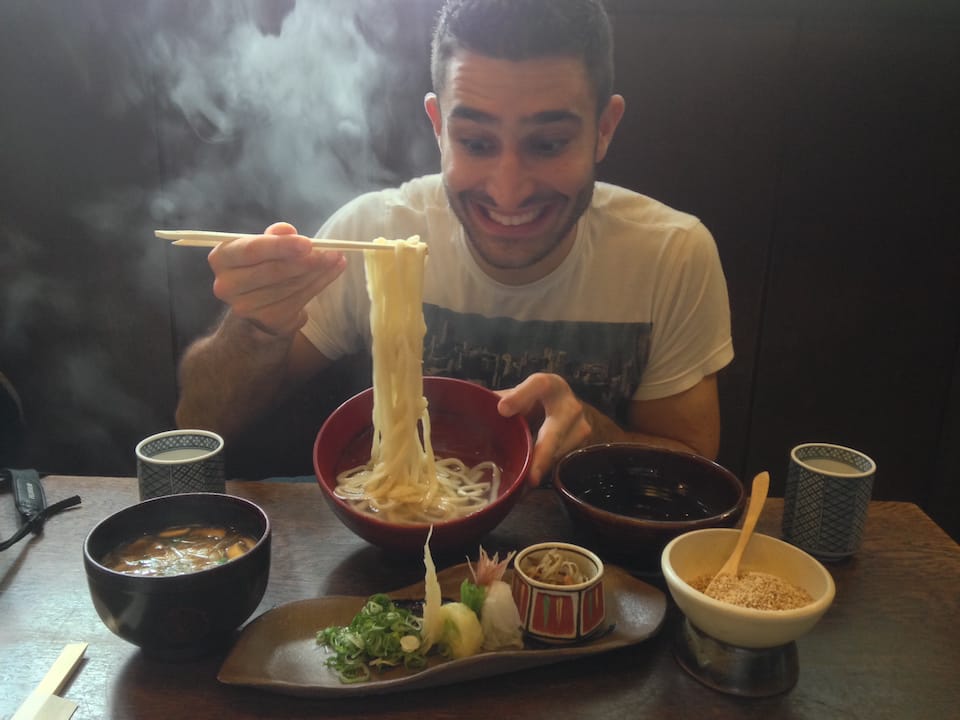 FOR MORE INSPIRATION:
Pin to read later